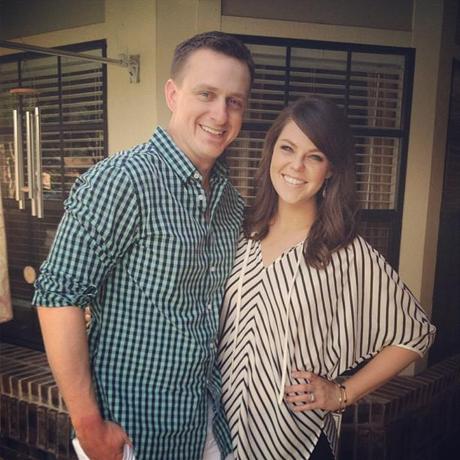 Today is the third week in the marriage link up series "From One Year To Beyond". We would love to have you link up your posts on the weekly topic (:
Today's Topic: What Have You Learned From The Unexpected & How Have You Grown As A Couple?
I think no matter how many people you ask for advice and regardless of how much you plan out what marriage will be like, you can't picture how things will actually go until you live them.
There have been plenty unexpected moments and events in our marriage over the past year. This is especially true because we are in the Army. Ryan actually tried to get out of the Army right before we got married, but at the last minute, we decided to stay in. That choice caused us to pack up our entire life a week after tying the knot, and driving from Nashville to Arizona. It was crazy and not organized, but it ended up being so much fun. Living in the middle of nowhere gave us the chance to spend so much time with each other. Even though we would just make up date nights at home or go out on long hikes, I will always be so grateful that we had that time to just get to know each other as newlyweds. Then about 4 months later, we found out we would be moving to Colorado. Again, we found this out and had about a month to move. I am always a huge planner, so being married to Ryan has really taught me to rely on God to take care of us. I know we will always end up where we are meant to be.
Moving twice in less than six months was a challenge, but I think it really helped Ryan and I to grow closer as a couple. We made it through a lot of stressful situations together and used those times to laugh and love on each other, rather than argue and be stressed out. We tried to view all of these "obstacles" as adventures and I think that really helped.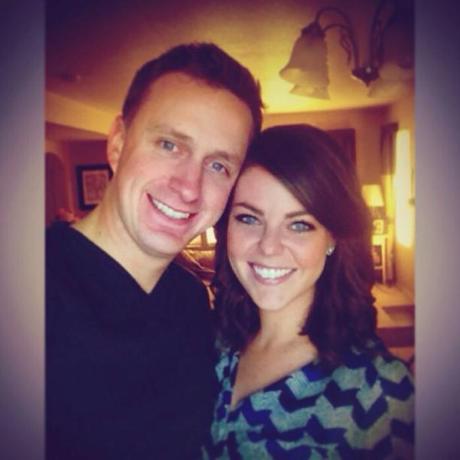 Last week, I did touch on the fact that Ryan and I lost our first pregnancy back in the Fall. After that, it took several months to get pregnant. I always had the misconception that I would get pregnant the second I started trying. This was another hard thing we went through that we were not expecting. It taught us that God's timing really is best and that we didn't need to worry so much. As soon as we let go of trying to control that situation and just enjoy being married...we got pregnant! I know that sounds cliche, but it's truly what happened.
Through all these things Ryan and I have had our faith and each other. After a year together we realize that as long as we have each other and keep God at the center of our marriage, we really can make it through anything and He will provide. Does that mean that things will never be hard or heartbreaking for us? No. And we aren't naive and believe that the harder things we experienced this year are "as bad as it will get". I am sure we will have some serious low points in our marriage, but I feel so blessed to have such a wonderful, strong, Christian man by my side through it all. Life throws you unexpected curveballs - what is important is how you choose to deal with those crazy times and that you use it as an excuse to cling to your partner and work through them together. Don't let these things drive a wedge between you and push you apart. Your spouse is your best friend and I promise it will be much easier to make it through something together than on your own (:
So come join all of us and link up your posts below! Share your hardest moments from your first year of marriage.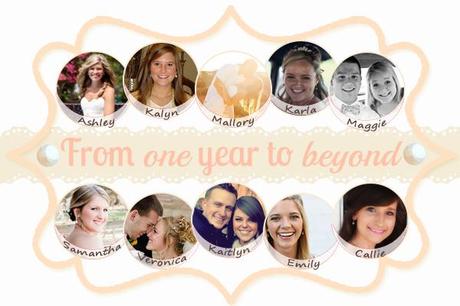 Ashley @ It Is What You Make It // Kalyn @ Love.Laughter.HappilyEverAfter  // Mallory @ From California to Kansas // Karla @ Forever Newly Wedded // Maggie @ A Weaving of Grace 
Samantha @ Designer in Teal // Veronica @ Passion.Pink.Pearls // Kaitlyn @ Wifessionals // Emily @ Newlywed Moments // Callie @ My Something New With You
An InLinkz Link-up
Check out one of the sweetest ladies I know, Mallory: