UNESTABLISH.com is an online retail store I was previously unaware of until recently; they offer
'a wide selection of the most desirable and coveted clothing and accessories of all styles by inspiring global brands'.
Brands including:
Ready.Made
SALAD DAYS
Free People
The Furies
For Love & Lemons
Pauline.Ning
and
more
. They update their website fortnightly and have a selected range of high fashion items and accessories for both men and women. Their models and photography appear slightly more high fashion than your average high-street online store. Prices are reasonable (in my opinion) for the items you purchase as they are often a unique alternative to what's on the high-street.
Take their Pauline.Ning Drapery Skirt for example, it includes the lengthened material at the back of the skirt which is so on trend right now, but the front has the added drapery detail making the item stand out from the skirts often found on the high-street.
Here are a few of my favourites at the minute: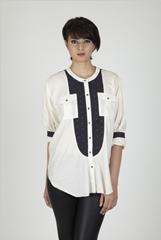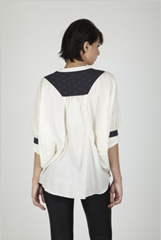 Ready.Made Kheocheplari Top - £58.50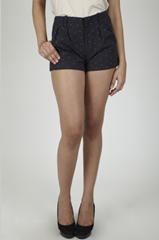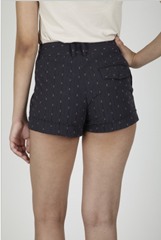 Ready.Made Refugee Shorts - £48.80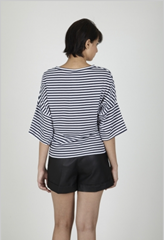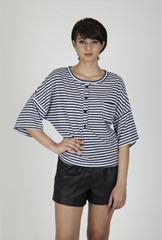 Ready.Made Kimono Stripe Top - £48.80
I'm the kind of girl who likes to make the most of my purchases, being able to dress them up or dress them down and I could definitely do this with the above items.
UNESTABLISH.com also do a great range of ARDT tee-shirts, which I would highly recommend checking out right now. Slightly rock-chick!
To get 25% off
AND
free worldwide shipping this month use this code:
XMAS25
at the checkout.
Go on,
I think we all deserve a nice treat after this very hectic month!
What do you think of these items? How would you style them?