news , information,business,investment,helth
 news,business,politics 
news and information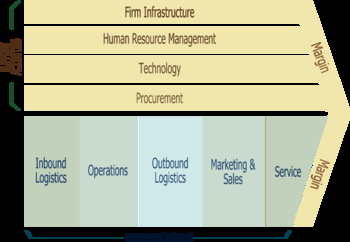 English: Porter's Value Chain (Photo credit: Wikipedia)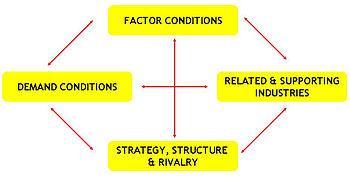 Michael Porter's Diamond of Advantage (Photo credit: Wikipedia)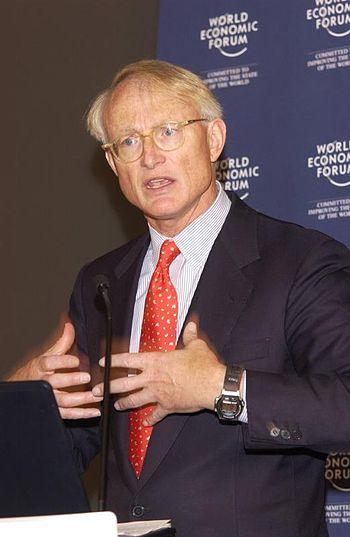 Català: Michael Porter. Česky: Michael Porter. Dansk: Michael Porter. Deutsch: Michael Porter. Español: Michael Porter. Suomi: Michael Porter. Bahasa Indonesia: Michael Porter. Nederlands: Michael Porter. ‪Norsk (bokmål)‬: Michael Porter. Polski: Michael E. Porter. Português: Michael Porter. Српски / Srpski: Majkl Porter. Svenska: Michael Porter. Українська: Майкл Портер. 16 лютого 2009. (Photo credit: Wikipedia)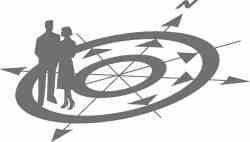 Marine Institute Ireland, Strategic_Planning_Symbol (Photo credit: Wikipedia)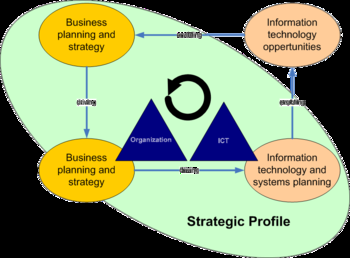 Strategic Aligment Cycle (Photo credit: Wikipedia)
Chapter 1 introduces the basic terms in strategic management.  The chapter presents a comprehensive model for strategic planning. This chapter describes the benefits of doing strategic planning, the drawbacks of not doing strategic planning, and the pitfalls of doing strategic planning incorrectly.
Learning Objectives from the textbook:
1.  Discuss the nature and role of a chief strategy officer (CSO).
2.  Describe the strategic-management process.
3.  Explain the need for integrating analysis and intuition in strategic management.
4.  Define and give examples of key terms in strategic management.
5.  Discuss the nature of strategy formulation, implementation, and evaluation activities.
6.  Describe the benefits of good strategic management.
7.  Discuss the relevance of Sun Tzu's The Art of War to strategic management.
8.  Discuss how a firm may achieve sustained competitive advantage.
Visit the text website at www.strategyclub.com to see finished projects and an oral presentation. You can find updates for your case and for the PepsiCo cohesion case. There is an excel document that will help you generate graphs for your project.
"Strategic management involves the formulation and implementation of the major goals and initiatives taken by a company's top management on behalf of owners, based on consideration of resources and an assessment of the internal and external environments in which the organization competes."[1]
1. Strategic management provides overall direction to the enterprise with objectives,  policies and plans designed to achieve these objectives.
2. There are many models and conceptual frameworks associated with strategic decision making.
3. Harvard Professor Michael Porter identifies three principles underlying strategy: creating a "unique and valuable [market] position", making trade-offs by choosing "what not to do", and creating "fit" by aligning company activities to with one another to support the chosen strategy.
4. Corporate strategy involves answering:
"What business should we be in?"
"How shall we compete in this business?"
Watch this video:
http://www.youtube.com/watch?v=rJ2tmqRkiCM&list=ULV14kuqYEsxE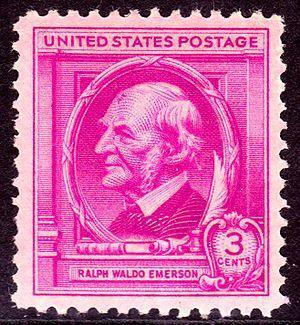 English: Ralph_Waldo_Emerson_1940_Issue-3c.jpg Category:Famous Americans Issues Category:Ralph Waldo Emerson (Photo credit: Wikipedia)
In my class, you will build an arsenal of Global Strategic Management skills that will help you win in life! You will optimize your personal value chain!
Components of the Value Chain http://www.pinterest.com/pin/237213105346949860/
The over-riding intent of understanding Strategic Management is to help you become a more savvy participant in the game of commerce. This will prepare you for a successful management career. This is a big picture course; it cuts across the whole spectrum of business functions that you have studied in your previous coursework. You will synthesize what you have learned in prior classes to make fact-based decisions.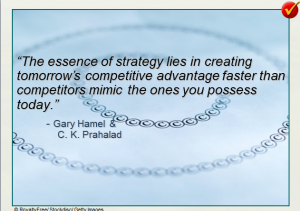 You must focus on the total enterprise: (1) the industry and the competitive environment (2) long run direction and strategy (3) resources and competitive capabilities and (4) prospects for success. You will seek strategic harmony; a blend of sound strategy formulation and effective strategy execution!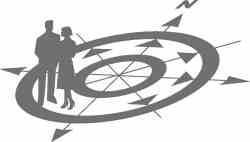 Marine Institute Ireland, Strategic_Planning_Symbol (Photo credit: Wikipedia)
The skills that you build in class, will ultimately maximize the value of your personal and professional assets with a strategic plan that you will deploy.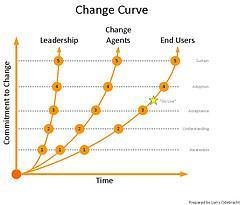 Change Management (Photo credit: larry_odebrecht)
First, you must analyze the Drivers of Change in the External Environment by conducting research using the following model:
Drivers of Change in the External Environment Mindmap: http://www.xmind.net/share/socialmediaevie/drivers-of-change-in-the-external-environment/ #xmind
Michael Porter's Five-Forces: http://www.pinterest.com/pin/237213105346371411/
Porter five forces analysis is a framework to analyze the level of competition within an industry and to generate a competitive business strategy. It draws upon his background in industrial organization (IO) economics to derive five forces that determine the competitive intensity and therefore attractiveness of a market. Attractiveness in this context refers to the overall industry profitability. "An "unattractive" industry is one in which the combination of these five forces acts to drive down overall profitability. A very unattractive industry would be one approaching "pure competition", in which available profits for all firms are driven to normal profit."
Porter uses the airline industry and the pharma industry to describe this model. As an industry, profitability is low in the airline industry and yet individual companies, by applying unique business models, have been able to make a return in excess of the industry average. The converse applies to pharma.
Porter's five forces include – "three forces from 'horizontal' competition: the threat of substitute products or services, the threat of established rivals, and the threat of new entrants; and two forces from 'vertical' competition: the bargaining power of suppliers and the bargaining power of customers." Porter's other strategic frameworks include: the value chain and the generic strategies.
What is business level strategy? Watch this video:
https://www.youtube.com/watch?v=V14kuqYEsxE&list=ULrJ2tmqRkiCM
Position yourself in the industry http://www.pinterest.com/pin/237213105346371408/
There are many topics that you need to master. Your Strategic Management Toolkit will be brimming with intellectual assets.
Here's an overview of these Strategic Management Tools:
Strategy Toolkit Mindmap: http://www.xmind.net/share/socialmediaevie/strategy-tools-1/ #xmind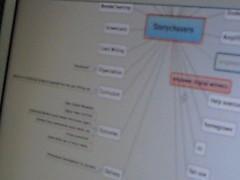 Using XMind for Mind Mapping (Photo credit: Wesley Fryer)
In order to win, you must maintain a positive digital reputation. You will build this with another toolkit. Here are the components of your Social Media toolkit:
Social MediaToolkit Mindmap: http://www.xmind.net/share/socialmediaevie/create-and-promote-a-wordpress-blog-1/ #xmind
Click on the "Follow me on Pinterest" You will find "Business Boards" that highlight some of the concepts that we cover in class: http://pinterest.com/socialmediaevie/
When you click on a pin, they generally take you to more in-depth information about the concept.
Here's an outstanding Introduction to Strategy Video for you to watch:
Conduct a SWOT Analysis http://www.pinterest.com/pin/237213105343137805/
Create a Boston Consulting Group Matrix:http://youtu.be/vNoI3yOE-os
Start with a Mission:
http://www.pinterest.com/socialmediaevie/mission/
Try this exercise:
"Vision-Craft-O-Meter[1]
Here is an easy and humorous class-opener to craft a vision statement for any organization.  The point here is that its easy to come up with some blather of a vision statement, but it is meaningless if it not backed up by executives actions and widely shared and understood by all members the organization and its external stakeholders.
OUR VISION IS TO BE A:
A) growing; leading; worldclass; premier; benchmark; first-mover
ORGANIZATION THAT PROVIDES
B) dynamic; innovative; creative; breathtaking; cost-effective; diverse; high-quality
C) products; services; people; products and services; people and services
TO
D) thrill our shareholders; delight our customers; enrich our stakeholders' lives
IN THE
E) hyper-competitive; emerging; growing; attractive; thriving
F) business-solutions; health-solutions; consumer-solutions; financial-solutions; environmental-solutions
MARKETPLACE."
Set your objectives:
revenue
profit
productivity/efficiency
Market share
globalization
on-line presence/social media
favorable financial performance
manage debt appropriately
Enhance liquidity
more favorable brand image
maximize shareholder wealth
enhance customer satisfaction
behave in a socially responsible/ethical manner
Identify your strategies: Using the Ansoff Matrix
http://youtu.be/AORoMxgp428
http://www.pinterest.com/pin/237213105346371402/
http://www.pinterest.com/pin/237213105346371400/
Select your entry mode:
http://www.pinterest.com/pin/237213105346371423/
Establish an organizational structure:
Apple $156,508,000,000 in sales revenue comes from: Macs, iPod, iPhone, Music Related, Peripherals, Software and Services
http://www.pinterest.com/pin/237213105344405444/
Steve Jobs talks about how Apple is structured: http://youtu.be/f60dheI4ARg
Richard Rumelt talks about business strategy:
http://www.youtube.com/watch?v=43kZDnyDXOc&feature=share&list=PL4ED265C0A251C2EF&index=5
Hard Rock Cafe strategy: http://www.youtube.com/watch?v=ZvF_lH9NRqM&list=PL4ED265C0A251C2EF&feature=share&index=6
---
[1] Adapted from Stewart, T. 1996. A refreshing change: Vision statements that make sense.  Fortune, 134: 6: 195-197.
Dr. EveAnn Lovero teaches Strategic Management and International Business at Lewis University. She writes Travel Guides at www.vino-con-vista.com