Underexposed: Female Artists and the Medium of Print is an exhibition on a subject close to my heart, the importance of female printmakers, and the relative neglect their art still receives. Regular readers of this blog will remember my posts on artists such as Angèle Delasalle, Ghislaine de Menten de Horne, Käthe Kollwitz, Laura Malclès-Masereel, Lill Tschudi, Norbertine Bresslern-Roth, Terry Haass, Tirzah Garwood (Ravilious), and others. Underexposed will run from 16 May to 19 June at Studio 3 Gallery, University of Kent School of Arts, Canterbury, with an associated programme of free lectures. It has been curated by Frances Chiverton and Lynne Dickens, and you can find out more about it here. I would reproduce the beautiful poster for the show, but I can't work out how to do so. Among the many artists included are Alison Wilding, Anne Desmet, Barbara Hepworth, Berthe Morisot (about whom I have a post-in-the-making), Bridget Riley, Cornelia Parker, Elisabeth Frink, Leonora Carrington, Louise Bourgeois, Paula Rego, Rose Hilton, Sandra Blow, Sarah Lucas, Sonia Delaunay, and Tracey Emin.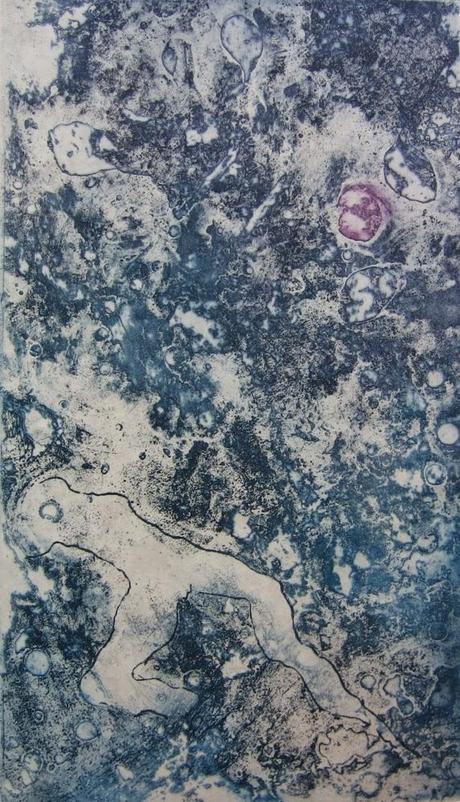 Dorothea Tanning (1910-2012), La Marée 5Etching with aquatint, 1970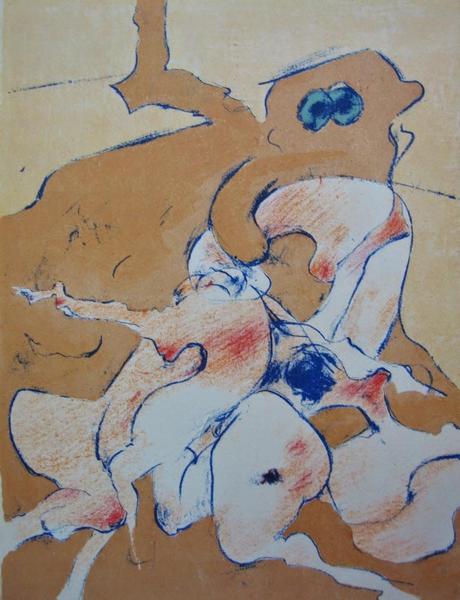 Dorothea Tanning, Untitled (En chair et en or)Lithograph, 1975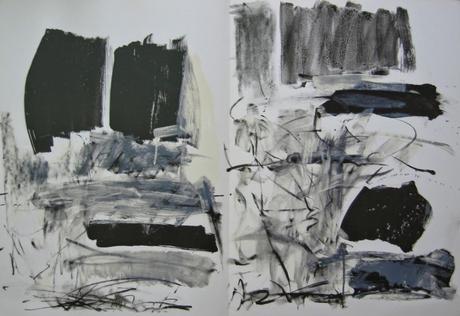 Joan Mitchell (1925-1992), Untitled (Fresh Air School)Lithograph, 1972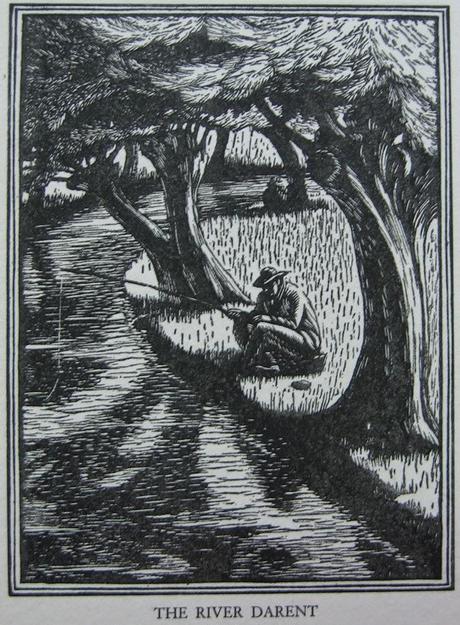 Gwen Raverat (1885-1957), The River DarentWood engraving, 1931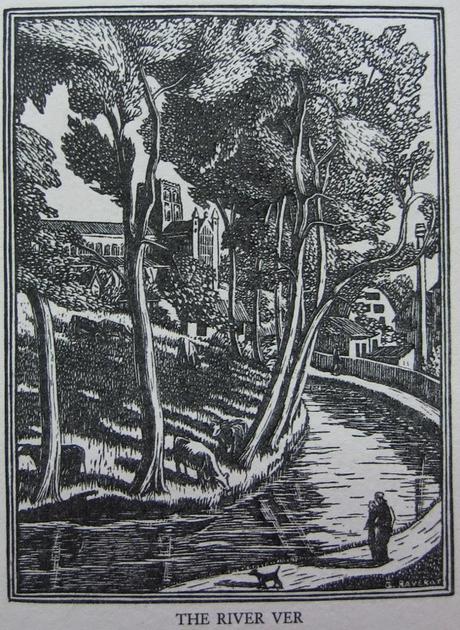 Gwen Raverat, The River VerWood engraving, 1931
I have just waved goodbye to the five prints I am lending to this exciting show. They show a very varied range of female art, from Dorothea Tanning's transgressively sexualised La Marée and Untitled (En chair et en or) to Gwen Raverat's idyllic views of the English rivers of the Darent (in Kent) and the Ver (in Hertfordshire), via Joan Mitchell's cool and collected spatial abstraction for Fresh Air School. I am very pleased that these prints will take their place on the walls of Studio 3 alongside such varied and interesting company. For anyone who can get there, there will be a lecture on Gwen Raverat and her wood engravings on Saturday 31 May from 14.00 to 16.00, given by her grandson William Prior. Other lectures include Gill Saunders, Senior Curator of Prints at the V&A, on women printmakers, Paul Coldwell on the studio of Paula Rego, and Anita Klein on beauty in art.