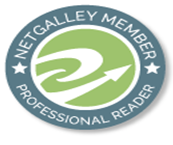 A collection of seventeen wonderful short stories showing that two-time Oscar winner Tom Hanks is as talented a writer as he is an actor.
A gentle Eastern European immigrant arrives in New York City after his family and his life have been torn apart by his country's civil war. A man who loves to bowl rolls a perfect game-and then another and then another and then many more in a row until he winds up ESPN's newest celebrity, and he must decide if the combination of perfection and celebrity has ruined the thing he loves. An eccentric billionaire and his faithful executive assistant venture into America looking for acquisitions and discover a down and out motel, romance, and a bit of real life. These are just some of the tales Tom Hanks tells in this first collection of his short stories. They are surprising, intelligent, heart-warming, and, for the millions and millions of Tom Hanks fans, an absolute must-have!
***
[Anna said there was only one place to find a meaningful gift for MDash - the Antique Warehouse, not so much a place for old treasures as a permanent swap meet in what used to be the Lux Theatre (THREE EXHAUSTING WEEKS)]
***
(Random House, audiobook, 17 October 2017, Audible, also read an ebook review copy provided by the publisher via NetGalley and voluntarily reviewed)
***
***
Three Exhausting Weeks

Christmas Eve 1953

A Junket In The City Of Light
Our Town Today With Hank Fiset - An Elephant In The Pressroom
Welcome To Mara
A Month On Greene Street
Alan Bean Plus Four
Our Town Today With Hank Fiset - At Loose In The Big Apple
Who's Who?
A Special Weekend
These Are The Meditations Of My Heart
Our Town Today With Hank Fiset - Back From Back In Time
The Past Is Important To Us
Stay With Us
Go See Costas
Our Town Today With Hank Fiset - Your Evangelista, Esperanza

Steve Wong Is Perfect
***
Before I review this collection of stories, I have a confession to make, I am a huge fan of Tom Hanks. He's my favourite actor so I was delighted when I heard he'd released a collection of stories.
The audiobook was a different experience than reading the ebook. Tom Hanks narrates the audiobook and it was a pleasure to listen to him.
I loved this collection of stories. The tales cater to different tastes and cover different styles, some long, some very short across different genres. Each story features a typewriter in some form or another. I didn't realise this until I'd listen to at least have the stories. I thought this was a nice touch.
Several stories including Three Exhausting Weeks and Alan Bean Plus Four feature the same characters. The stories are stand-alone and just have the same characters. These were my favourite stories in the whole collection.
I also liked the three stories featuring the title Our Town Today With Hank Fiset which were a lot of fun to read and listen to.
Some may be dubious of an actor turning his hand to creative writing but Uncommon Type: Some Stories is highly entertaining.