A friend of mine has a new fabulous blog called Homeaide Good that is chock full of recipes and diy ideas. As a gift, she recently made me a version of her "Un-Petroleum Jelly" and I'm in LOVE with this stuff!. I have made my own Whipped Shea Body Cream in the past, but this is lighter and absorbs quicker. Here's how to do it…
Homeaide Good's Custom "Un-Petroleum Jelly" Recipe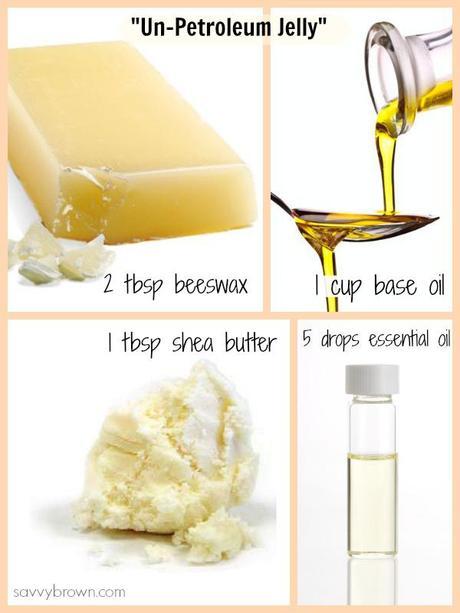 Instructions:
Combine base oil (oilve, coconut, almond, whatever you like), shea butter and beeswax in a medium sized pot over medium heat until the wax is melted
Transfer mixture to a heat safe container
If you like you may stir in 5 drops of your favorite essential oil. (I like lavender, lemon balm and sweet orange).
A little of this stuff goes a long way! I've used it on my feet, elbows and legs, even on the ends of my hair after twisting!
For the original recipe, to learn why petroleum jelly is dangerous and for other great DIY ideas checkout Homeaide Good's site and leave comments!