Setting out on a road trip without the right car for the job would be like running a marathon in a pair of basketball shoes. Technically you can do it, but it wouldn't be anywhere near as fun. We decided to put together a short list of our ultimate road trip cars for different styles of travel.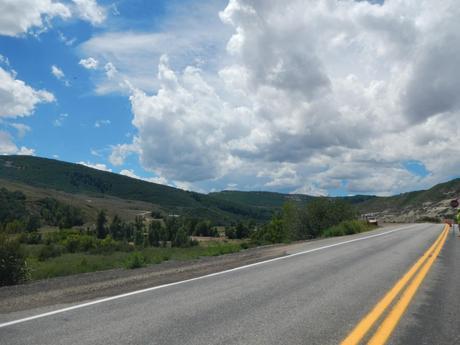 Love the open Road
Classic
When going on the classic wandering and rambling road trip there is no vehicle better than the VW Bus. They truly represent the quintessential road trip machine. They are roomy, fit lots of people, and can be used as a camper when needed. On top of that these things have style! You can't see a VW bus and help but feel the itch to get out on the open road. One of these are high on our list of cars to own.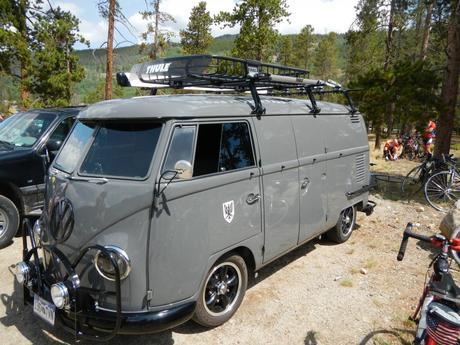 Ultimate VW bus
Sporty
There are tons of sports cars out there and this was a hard choice to make. For the sporty category I have to say Lauren and I both agreed that the best all around package is the Audi A5. Now before you call me crazy for leaving out super cars from brands Ferrari and Lambo, I want to add in that we consider a road trip to be anything well over 1000 Miles. Now I don't know about you, but I couldn't even imagine the gas bill for a road trip in something like that! We may be biased (full disclosure here we owned an A5 for about 18 months ) but we really felt that the A5 was the most well rounded sports car for a long trip. We drove ours for thousands of miles and it had the ride comfort, speed, and power to handle anything we ever ran into on the road. It's a tough choice versus a BMW 335, but I really feel like the Audi is a more mature vehicle and better suited for grand touring. On top of that, it's one of the prettiest cars on the road these days.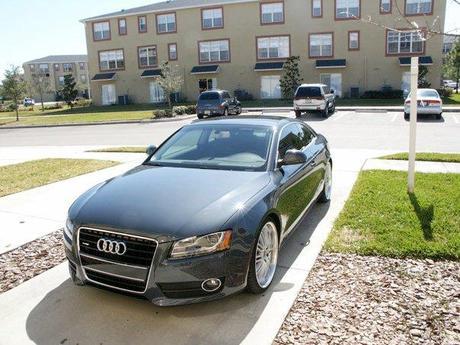 Audi A5
Off-Road
When I think of off-road vehicles one brand comes to mind first, Jeep. If your planning on camping, hiking, and driving through the back country you can't go wrong with a Jeep. Whether you want to go on a road-trip with a full SUV like their Grand Cherokee or something much more rugged like the Wrangler, you're guaranteed a great ride that'll handle almost anything you can throw at it. Jeep was even selected as a top SUV by AOL Autos.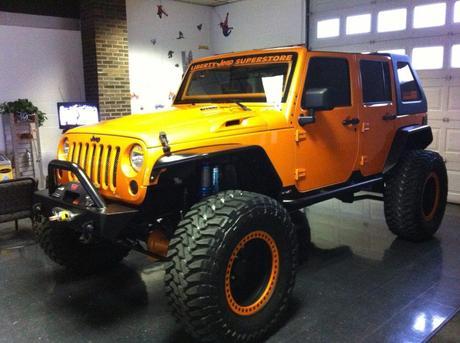 Ulitmate Jeep!
Hybrid
I'll be the first to tell you that the most painful part of every road trip we take occurs over and over every single day. No, it's not when the dog farts and fills the car with the stench of rotting kibble, although that is a close second. It occurs when we see the fuel gauge needle drop to "E" and have to pull up to a gas station and fill up. Hybrids have come a long way since that very first Toyota Prius, and surprisingly Ford has just released one that Lauren and I both actually like! The C-Max successfully combines the fuel efficiency of a hybrid, with the power of a traditional mid-sized sedan. This thing isn't the prettiest buy out there, but form does meet function at a reasonable price.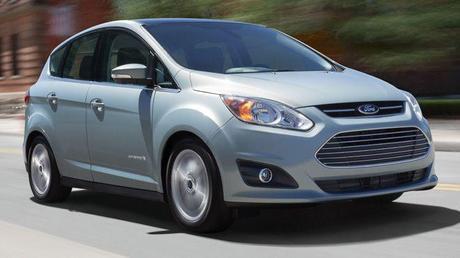 C-Max looking peppy! image courtesy Ford
Luxury SUV
If you are looking for one all purpose luxury road trip machine look no further than this Mercedes SUV. The Mercedes AMG G63 has got all the bases covered. With a long standing 34-year german military heritage and 550 horsepower it can handle anything that is thrown it's way. Some may derride the G-Wagen for it's poor handling on the road, but it's designed as a military vehicle and has some of the best off road capabilities on the market. Still don't think it's worth it? Take a look at these stats from kbb and maybe you'll change your tune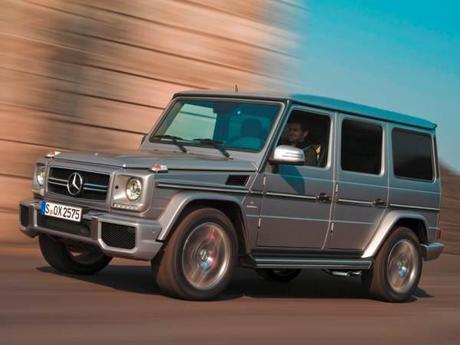 AMG G63 Looking Tough – image courtesy kbb