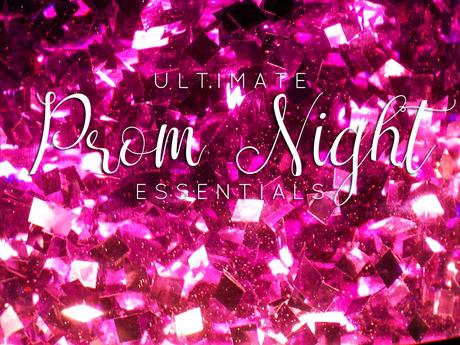 Everything during prom night is shinning, shimmering splendid. This unforgettable night is like every high school girls' Cinderella moment, so we do our best to look the part. Lots of pictures will be taken, hanging out with your friends, and chatting, talking about the things you already talked about, but love to talk about again anyway – Prom night rocks! But then again, disaster could happen when you least expect it. So here are some of the ultimate prom essentials you should keep in your purse to cover your beauty bases in case any prom emergencies occur.
Safety pins: Don't make me say it twice, because dress-malfunction could happen. Bring plenty because your friends might need it too!
Breath Mints: Remember to pack breath mints in your purse because you will be talking and laughing closely to your friends.
Wet wipes: You and your friends will tend to get wild during the night, and to save you from going to the dark and creepy restroom to wash your hands, bring a small pack of wet wipes with you.
Bobby pins and hair ties: Whether you like it or not, you will be dancing, and to avoid a hair emergency, it's always nice to have Bobby pins or hair ties with you.
Makeup "Kikay" kit: To keep a fresh look all night long, because you need a new DP on Facebook, for heaven's sake! LOL
Powerbank: For non-stop picture taking, bring a powerbank!
Band-Aid: Blisters. Gah! They're annoying, especially if you really don't want to let go of your glass slippers. Adhesive bandage is your ultimate fix for that!
Flat shoes: If you think you can no longer walk with that amazing shoe of yours, than be like Kristen Stewart and wear flats or chuck Taylors! She has proven it fashion-police approved, anyway. This may require you to bring a bigger bag, though.
You may not be able to anticipate or control whatever disaster will happen at prom, but at least you'll be prepared when it happens. You have a beautiful dress ((Check the dresses at HEBEOS), you're with your friends, so have the time of your life. Smile. Breathe. Relax. Have fun!
Disclosure: This post contains affiliate link/s. Read my full disclosure policy regarding sponsored posts 
here


BLOGLOVIN

 | 

FACEBOOK

 | 

TWITTER

 | 

INSTAGRAM