This golf guide of the best golf drivers for beginners to seniors was written by freelancer writer Lisa Kent (see bio below) who has a passion for golf and wanted to share it with our readers. She sent this article into Golf for Beginners and we are pleased to present it. 
For golfers who don't want to spend $500 on a new driver, Lisa has included a few models which you can still find on the shelves but won't break the budget. If you are interested in learning more about these golf clubs, there is a wealth of information on the internet which will give you more in-depth information.
Enjoy and feel free to make comments at the bottom of this golf blog and on Twitter @Golf4Beginners.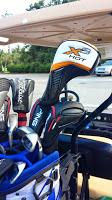 There is nothing to fear if you are new to golf. There are so many advancements in equipment and teaching methods so learning the game has become much easier. With the wealth of knowledge, gadgets, and equipment on the market, it should be easier
to improve in a short period of time than, say, twenty years ago.
Choosing the
best golf driver for beginners
and seniors is extremely vital to proceed in the game and that is what we will be focusing on in this guide.
Here are some of the top golf drivers for beginners.
Callaway Epic Drivers: Starting in 2017, features included

Jailbreak Technology which offered amazing stability and flexibility. Epic Flash technology (computer AI learning) offers a

more powerful impact through the ball improving forgiveness from off-center hits.

Callaway Men's XR 16: For mid and high handicappers, beginners and seniors alike, this is said to be the most forgiving driver. The club head shape is large and it is more aerodynamic.
READ:
The Driver That Inspires Confidence to Tee Up
TaylorMade M6 driver

: Everyone now knows the term "Twistface" thanks to TaylorMade. A safe choice for off-center hits., the M6 offers a huge sweet spot, good the slicers. It is very forgiving with a great distance.

Cobra Men's Fly Z: It is an impressive driver for newbie and intermediates. It offers a secure feeling while holding. It has an adjustable loft and the

SmartPad Technology helps to customize trajectory even when you are sure about the performance. Adjust the center of gravity zone and you will get better balance and a big moment of impact.
PREVIOUSLY OWNED DRIVERS: TaylorMade M Class Driver: T

he golf club which seems perfect in almost every category is the TaylorMade

M1 Driver. It is considered to be the best regarding distance and it is quite forgiving as well. There are many adjustability options as well. The composite head is very light and it moves the center of gravity low and back to get that penetrating ball flight along with a low spin even u miss some hits.
Golf Drivers For Seniors:
There are many factors which manufacturers have considered when designing the drivers for senior players. They have considered better aerodynamics, sweet spots, etc. Following ones are the best golf drivers for seniors:

Titleist 915 D2 9.5 Graphite Stiff Driver

:

The optimum launch angle produces low spin that is good for seniors that have a slow swing speed. It is the longest driver for seniors and works on

Active Recoil Channel (ARC) technology which causes the bottom of the face to flex and connects with the ball. It improves energy transfer. It is ultra forgiving, offers great control and hits straight consistently.

TaylorMade SLDR Golf Driver

:

It offers a good amount of adjustability because of Loft-sleeve technology. It offers superb forgiveness and a very slow spin rate. As a senior golfer, you can have more weight on the grip end rather than on the driver end.

PING G25 Graphite Regular Driver

:

It is a real treat for seniors. You can customize the loft setting easily and achieve a perfect launch for swing speed. It will maximize the distance off the tee. It has a well-designed shaft, good carry, roll and you can achieve consistency accuracy as well. It is also considered amongst the

best golf clubs for seniors.

Callaway Men's XR Driver

:

Allows seniors to strike the ball with more consistency. It offers a good combination of distance and accuracy. The face weight is reduced by ten percent and enhances energy transfer.

Cleveland 588 Altitude Driver

:

Ideal for ultralight performance. You can swing a bit faster. It lacks adjustable weights and offers a solid feel. It is slightly less forgiving than other drivers and great for those who do not like to fiddle around with adjustable hostels and weights.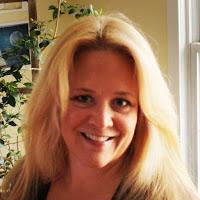 BIO: Lisa Kent is an Independent Teacher, Freelance Writer, Conservationist, Eco-Friendly Environment Crusader. Writer at — http://ezinestack.com/. She has been writing since 2014 and sharing information on various topics. An avid reader and outreach expert.

Golf for Beginners does not agree or disagree with this golf article - we are just allowing a golf freelance writer to voice her opinion. Opinions do not reflect the ideas of the staff of GFB and we are not responsible if you go out and purchase a driver and it doesn't do what it is said to do. The claims are that of the manufacturer and of the writer who is a guest writer on our blog. You are free to comment in the space provided below.