These are the Ultimate Gluten Free Fudge Brownies! This easy recipe makes super fudgey, melt in your mouth brownies. They are also refined sugar free and Paleo-friendly.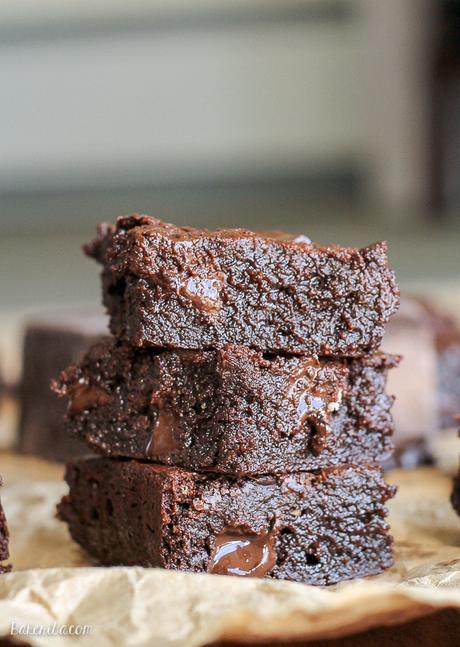 When I took the first bite of my first batch of these brownies a month or two ago, my first thought was I should totally sell these, because there's NO WAY anyone will believe they're gluten-free and refined sugar free.
I've made the recipe a few times since then, and played around with some of my other brownie recipes as well, switching out ingredients for gluten-free and refined sugar-free ones and seeing just how delicious I could get these Paleo-friendly brownies to be.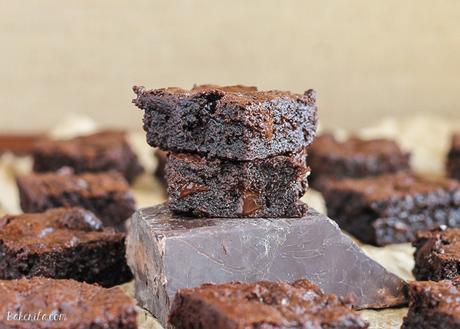 Let's just say I've eaten so many really delicious chocolate fudge brownies recently that I'm starting to feel like a brownie. BUT – I think I got it!
These brownies are what all your fudgy brownie dreams are made of, and while I say "no one will know they're gluten-free/sugar-free/Paleo!!!" all the darn time…I really mean it this time.
For those of you still giving me the side eye, these don't have black beans or chickpeas or avocado or any of those other weird things that people are still trying to pass off as normal brownie ingredients. Beans are NOT for brownies.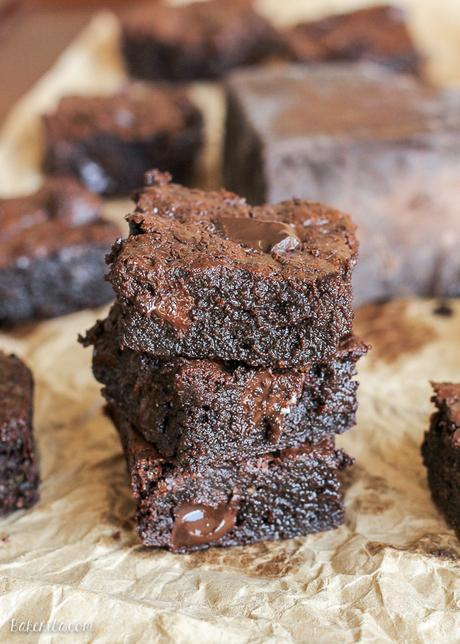 These brownies are adapted from my favorite brownie recipe. A few simple swaps take these from full of sugar and flour to gluten-free and refined sugar-free. Almond flour swaps in for the AP flour, and in place of granulated sugar and brown sugar, I opted for coconut sugar. Coconut sugar is favorite refined sugar-free sugar substitute because I love that you can sub it in for sugar 1-to-1 without problems most of the time.
After sitting on this recipe for a little too long, I decided I needed to stop hogging it and share it with all of you – it's too good to keep hostage! But a little forewarning: these brownies are NOT joking around. If you're expecting a little bit of cakiness, forget it. I called these the ultimate gluten-free fudge brownies for a reason. These brownies are pure fudge brownies, and they are for the chocolate lovers.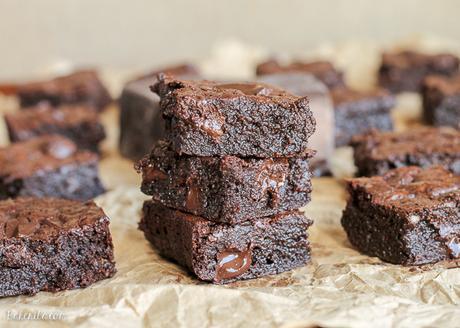 Chocolate lovers, you are my people. Go forth and enjoy delicious gluten free fudge brownies. You deserve it.
Ultimate Gluten Free Fudge Brownies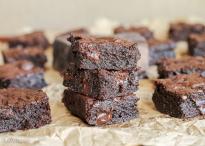 Save
Print
Prep time 10 mins Cook time 30 mins Total time 40 mins   Author:
Rachel Conners
Serves:
16
Ingredients
⅔ cup (2¾ oz.) almond flour
½ teaspoon salt
1 tablespoon cocoa powder
6 oz. dark chocolate, coarsely chopped*
½ cup (4 oz.) coconut oil
1 cup coconut sugar
2 eggs
1 teaspoon vanilla extract
1 cup dark chocolate chips
Directions
Preheat oven to 350ºF. Line with parchment and lightly grease an 8x8" baking pan.
In a medium bowl, whisk the almond flour, salt, and cocoa powder together.
Put the chocolate and coconut oil in a large glass bowl and microwave for 30 seconds. Stir, and repeat until the chocolate and coconut oil are completely melted and smooth. Add the coconut sugar. Whisk until completely combined. The mixture should be room temperature.
Add 2 eggs to the chocolate mixture and whisk until combined. Add the vanilla and stir. Do not overbeat the batter at this stage or your brownies will be cakey.
Sprinkle the flour mixture over the chocolate mixture. Using a rubber spatula, fold the flour mixture into the chocolate until just a bit of the flour mixture is visible. Fold in the chocolate chips.
Bake in preheated oven for 28-32 minutes or until a toothpick comes out with moist crumbs attached. Don't over bake!!
Cool brownies completely before cutting into 16 equal squares with a very sharp knife.
Brownies will keep in an airtight container at room temperature or in the refrigerator for up to 1 week, or in the freezer for up to 3 months.
Notes The darker your chocolate, the richer the brownie! I wouldn't use chocolate over 72% unless you want these super dark. 60% will result in a brownie that's a little sweeter.
To keep the chocolate chunks refined sugar free, trying making my Paleo Chocolate Chunks. 3.4.3177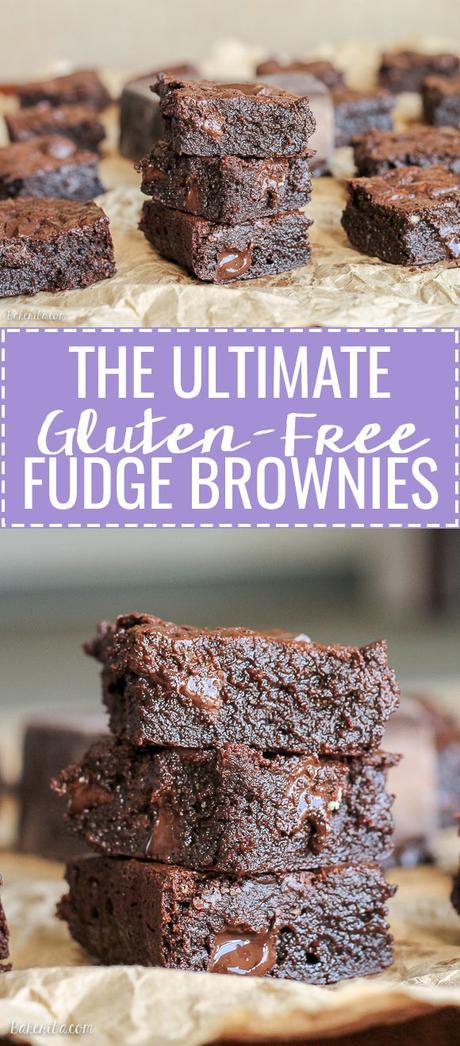 Hungry for more? Check out some of my similar recipes!
Raspberry Mint Brownies
Paleo Chocolate Chunks
Peanut Butter Crunch Brownies
Paleo Chocolate Chip Blondies
Peppermint Oreo Fudge Brownies
Bacon Caramel Brownies