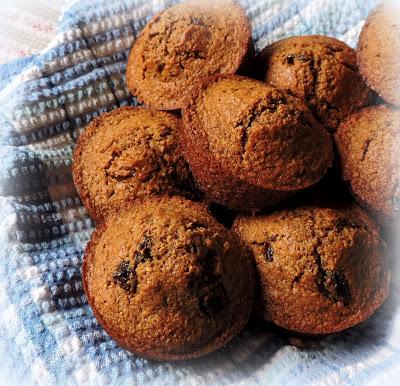 I think my favorite type of muffin of all the types of muffins you can get today are plain old fashioned Bran Muffins. There is nothing pretentious about them.  They are simple and they are delicious.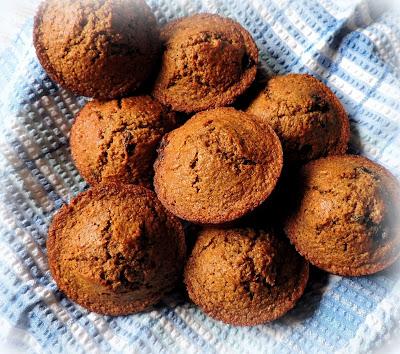 Many moons ago when I used to run my own coffee shop, my Bran Muffins were really popular with my customers.  I used to offer three kinds of muffins on a regular basis,  Morning Glory Muffins, Banana Muffins and Bran Muffins.  Occasionally I would shake it up and add another flavor as a treat, like blueberry or chocolate chip  . . .  but these three were the mainstay of our muffin selection . . .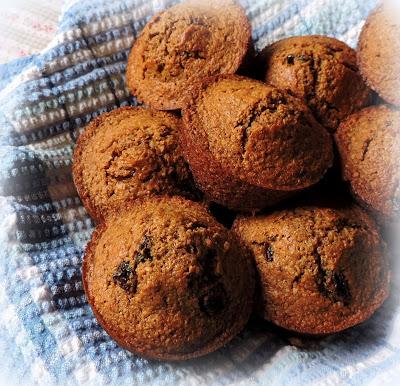 And I can tell you we sold out every day . . .  with the Bran Muffins being the first to go. This isn't surprising really  . . .  we all want to think we are eating something a tiny bit healthy in the morning  . . . and if you can call it the ultimate, well . . .  so much the better, and these truly are the ultimate in bran muffins!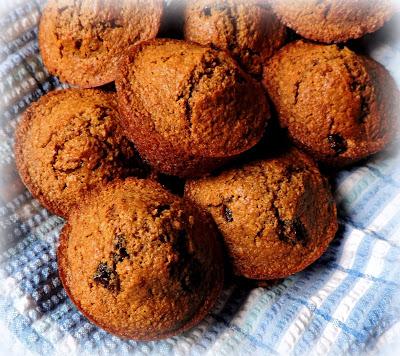 Loaded with lots of lovely fibre  . . .  I use two kinds of bran . . .  wheat and oat bran . . .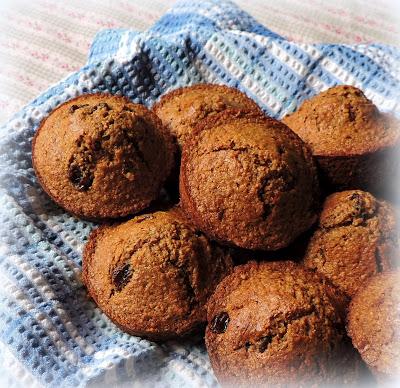 And two kinds of flour  . . .  whole wheat and white flour . . .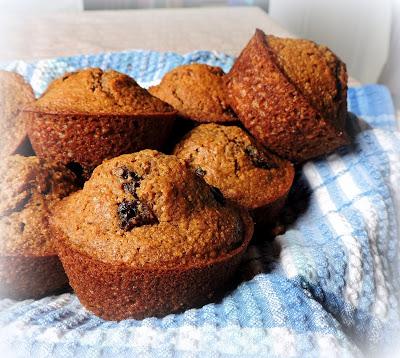 And plenty of raisins  . . .  I like Sun Maid California raisins for my bran muffins  . . .  they are lovely and dark and sweet.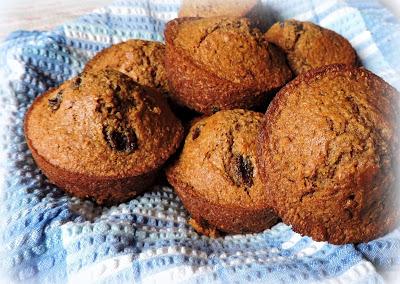 These are beautifully moist muffins  . . . probably from the addition of buttermilk . . .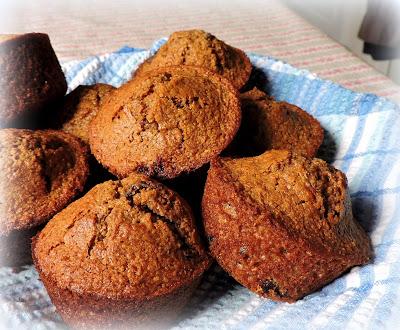 Sweetened with a mix of golden syrup and dark treacle, along with brown sugar (which also makes for very moist baked goods).  You can also use molasses instead of the golden syrup and dark treacle. I understand that both of those things can be somewhat difficult to procure  . . .  molasses works beautifully also.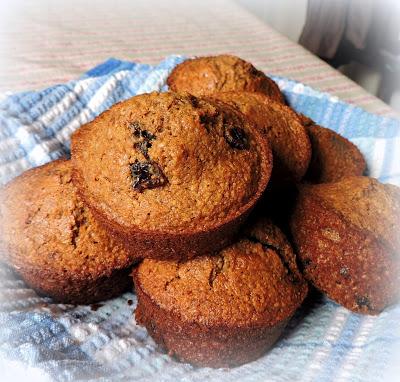 These bake up wonderfully with a lovely high dome . . . just what you want to see in a muffin!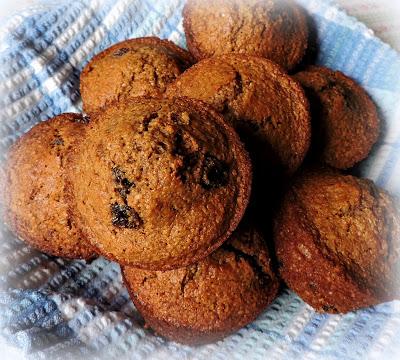 Serve them warm, just as is, or with some butter for spreading.  Either way, they are amazingly delicious!   These are so good that three days later you will still be loving them!  They also freeze amazingly well.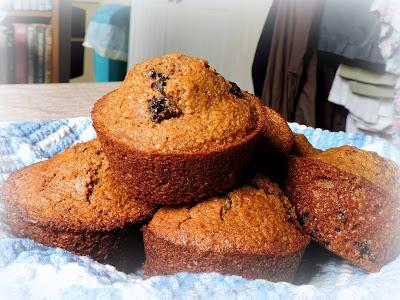 *Ultimate Buttermilk Bran Muffins*Makes 12 large muffinsPrintable Recipe   
These delicious muffins are super moist and stogged full love lovely raisins. I use both oat and wheat bran in them, but you can use all wheat bran if you prefer. Quick and easy to make. 
For the wet ingredients:120 ml sunflower oil (1/2 cup)100g soft light brown muscovado sugar (1/2 cup, packed, can use light brown sugar if you wish)3 large free range eggs2 TBS golden syrup3 TBS dark treacle(Can use 5 TBS mild molasses)1 tsp vanilla extract365ml buttermilk (1 1/2 cups)
For the dry ingredients:55g wheat bran, unsifted (1 cup)55g oat bran, unsifted (1 cup)140g whole wheat flour (1 cup)95g plain flour (2/3 cup)1 tsp baking powder1 tsp baking soda1/2 tsp salt
You will also need:100g raisins (2/3 cup)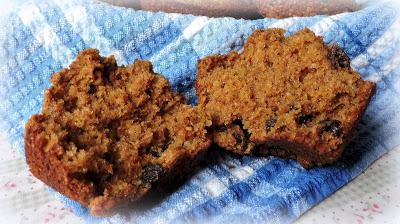 Preheat the oven to 200*C/400*F/gas mark 6.  Spray a large 12 cup muffin pan generously with non-stick, low fat cooking spray. Set aside.
Whisk the sunflower oil and brown sugar together until smooth. Whisk in the eggs, syrup and treacle.  Whisk in the vanilla and the buttermilk.  Whisk together both brans, both flours, baking powder, soda and salt.  Add all at once to the wet ingredients and stir just to combine.  Stir in the raisins.  Divide between the prepped muffin cups, filling 2/3 full.
Bake for 12 to 15 minutes, until well risen and the tops bounce  back when lightly touched.  Let sit in the tin for 5 minutes, before carefully loosening and tipping out.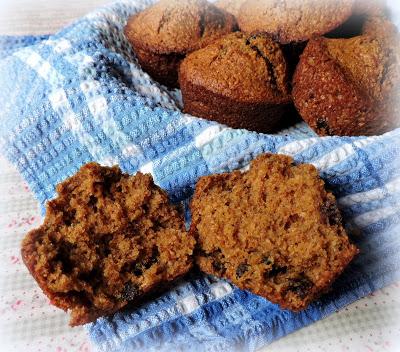 You just can't go wrong with a Bran Muffin can you?  If you want you can leave out the raisins, and add toasted nuts instead.  Pecans would work well as would walnuts. You could even add some nuts in addition to the raisins!  Delicious any way you bake them!  Bon Appetit!