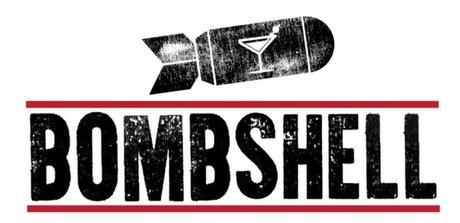 We see the word "BOMBSHELL" used in news media a lot these days and most of the time it's nothing more than click bait.
This story, however, may actually fit the term.
This is from TIME magazine at TIME.com so my Left of center friends shouldn't use the source as a fallback position to ignore it.
A top Ukraine official who is mentioned dozens of times in the impeachment report released last week and has been called a critical figure "at the center" of the impeachment inquiry, is now disputing testimony by the Democrat witnesses upon which the entire impeachment process rests.
In a recent interview with TIME, Andriy Yermak is questioning the recollections of crucial witnesses in the impeachment inquiry.
"Listen, I want to tell you straight," Yermak told TIME in the interview on Dec. 4, "Of course, now, when I watch these [hearings] on television, my name often comes up, and I see people there whom I recognize, whom I met and know," he says, referring to the witness testimony. "That is their personal opinion, especially the positions they expressed while under oath. I have my own truth. I know what I know."
Where this really gets dicey is with regard to Gordon Sondland's testimony. As you may recall, Mr. Sondland, the U.S. Ambassador to the EU, had previously testified that there was no quid pro quo but then later revised that statement and testified the opposite in a written statement and again during the hearings. That is important to remember and consider when listening to Yermak's recollection of his "meeting" with Sondland.
The key testimony that allowed the Democrats to move forward with impeachment came from Sondland, the ONLY witness to say he believed there was a quid pro quo in place. NO OTHER WITNESS made this direct allegation.
That testimony hinges on a meeting between Vice President Pence and Ukraine President Volodymyr Zelensky in Warsaw on September 1.
Sondland testified that he pulled Yermak aside after the Warsaw meeting and told him U.S. aid to Ukraine would probably not resume until Zelensky's government announced two investigations that could implicate President Trump's political rivals.
From the TIME.com article –
"Based on the testimony from Sondland and other witnesses, the final report from the House Intelligence Committee concluded last week that Sondland made this offer of a quid pro quo clear to Yermak that day in Warsaw."
Yermak disputes this. "Gordon and I were never alone together," he said when TIME asked about the Warsaw meeting. "We bumped into each other in the hallway next to the escalator, as I was walking out." He recalls that several members of the American and Ukrainian delegations were also nearby, as well as bodyguards and hotel staff, though he was not sure whether any of them heard his brief conversation with Sondland. "And I remember – everything is fine with my memory – we talked about how well the meeting went. That's all we talked about," Yermak says.
KABOOM! Is that bombshell enough?
In his initial testimony to the impeachment inquiry in October, Sondland said he never knew the U.S. aid to Ukraine was conditional on the investigations Trump wanted.
But then the following month, Sondland amended his testimony with a new sworn statement, in which he described the conversation with Yermak in Warsaw and identifying it as a quid pro quo on behalf of the president.
"I now recall speaking individually with Mr. Yermak, where I said that resumption of U.S. aid would likely not occur until Ukraine provided the public anti-corruption statement that we had been discussing for many weeks," Sondland wrote in the amended testimony.
Yermak, a central figure in this entire process, says that never happened.
Mr. Schiff? Mr. Nadler? Houston?
We have a problem…