Living in a fairly small country like England has some real benefits. One of them is that you can hop on a train and be in a different city in just an hour or two. A few Fridays ago, I hopped on a train after work and in just two hours I got off the train, ready to spend 24 Hours in Liverpool.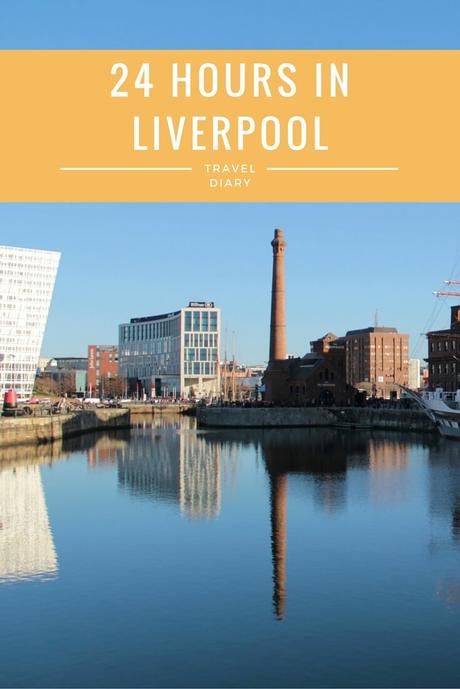 I love having mini trips like this one (I've talked before about how much I love microadventures to escape after a working week) and it was also a great excuse to meet up with one of my favorite people, my friend Emma, who I hadn't seen in a while since we live in different cities. In fact, since she lives in Manchester, Emma was able to hop onto my train as it passed through en route to Liverpool from Leeds.
Our 24 hours in Liverpool began with an evening, rather than in the morning, but that was a great time to jump right into what Liverpool is all about. This city is lively. We arrived ready to check into our hotel, Aloft Liverpool, who had kindly invited me to stay for the night. Although the hotel is only a ten minute walk from Liverpool Lime Street Station, it was already pushing eight o'clock when our train got in, so we jumped straight into a taxi.
Aloft Liverpool is an awesome mix of old and new; the building itself is very grand but the interior is fresh and clean, with a hint of grandeur or preserved feature here and there. We checked-in and headed up to the room to drop our stuff off and spruce up a bit after being at work all day. The room itself was very cosy, with an enormous king-sized bed, a huge beanbag and a window seat. The bathroom was spotless and I clocked the kettle and sachets of coffee for the morning (as always, I had a few vegan coffee creamers stashed in my bag). I absolutely loved the mural of Liverpool waterfront over the bed too.
Downstairs in Aloft there's a bar with live music, restaurant (yes, they can cater for vegans too!) and self-service snackbar so you could easily pass an evening without even leaving the hotel, but after settling in we decided to head out for dinner, to do a bit of exploring and a lot of catching up.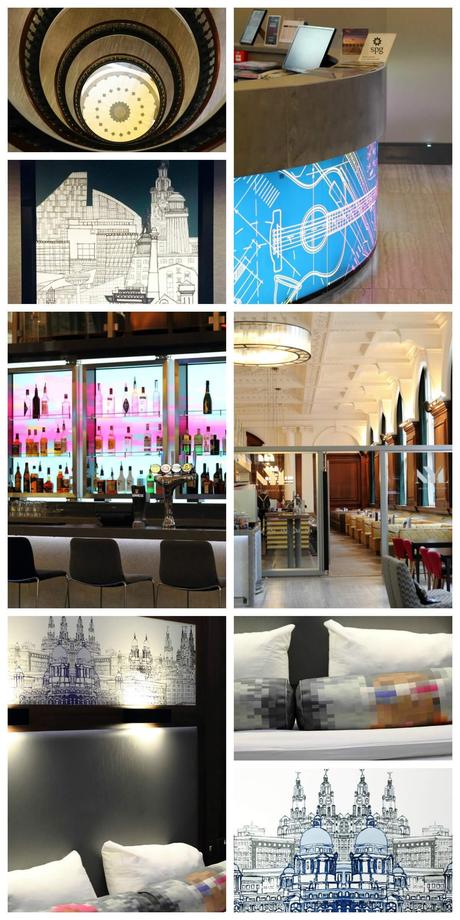 The area immediately surrounding Aloft is very lively but not really our kind of scene so we keep on going to seek out a couple of places I'd earmarked in advance – but more on those in a future post! After a slow bottle of prosseco over dinner and another drink afterwards, we both agreed on heading back to the hotel and taking advantage of the cosy room… by watching a bit of QI before bed!
Waking up after a very comfy (and peaceful) night's sleep at Aloft was a bit of a challenge, but fortunately the shower was spot on and there were some handy takeaway cups provided in the room to make a coffee to go. We did a little bit more exploring around the hotel – discovering this cool porthole-esque window with a view over the city and wonderful original vintage tiling – before heading out for the day.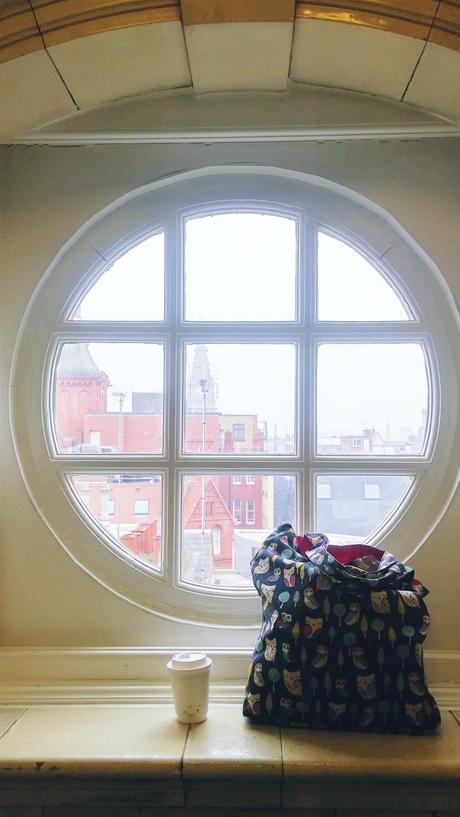 First on the agenda was brunch, before making a beeline to the Tate Liverpool. I've been to Liverpool a few times before, but never to the Tate there, so that was top of my list for the trip. If you're only spending 24 hours in Liverpool, you might want to spend more time wandering outdoors, but this was a fairly chilly, slightly drizzly day, so the gallery was ideal to take our time over.
Split over multiple floors, Tate Liverpool focuses on modern and contemporary art. For me, as is often the case with modern and contemporary art, the exhibitions were hit-and-miss. I fell in love with Jonas Mekas' dreamy, nostalgia-laden Diaries, Notes & Sketches a.k.a. Walden, while at the same time turned my nose up at the idea a pair of shoes bought in a second-hand shop (unmodified) or a pile of blankets sown together counted as a piece of art. Am I too cynical?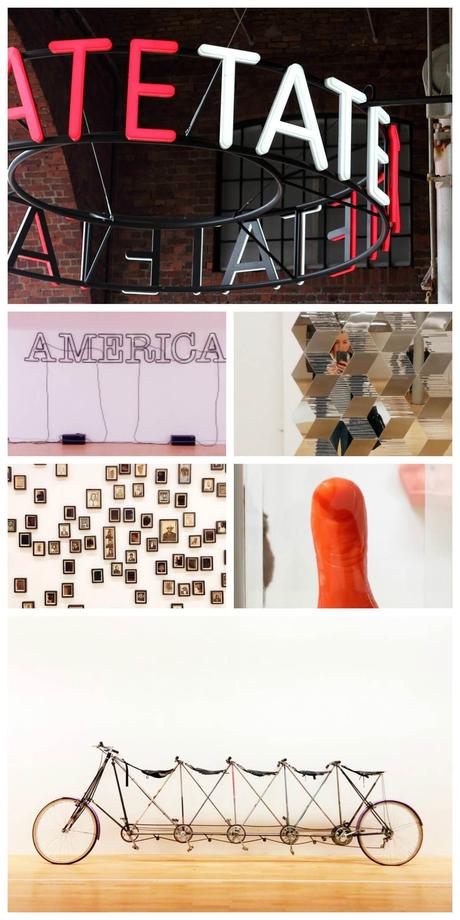 Tate Liverpool sits right on Albert Docks so a good walk around and onto the waterfront was the perfect way to stretch our legs after a couple of hours in the gallery. Both the docks and the waterfront are littered with interesting things to spot – I love how areas next to water in a city tend to attract this kind of creativity. As I mentioned earlier, it wasn't the nicest of days, so I have confess that I've used a few photos here from my previous trip to Liverpool on a lovely cold, crisp and very clear winter's day!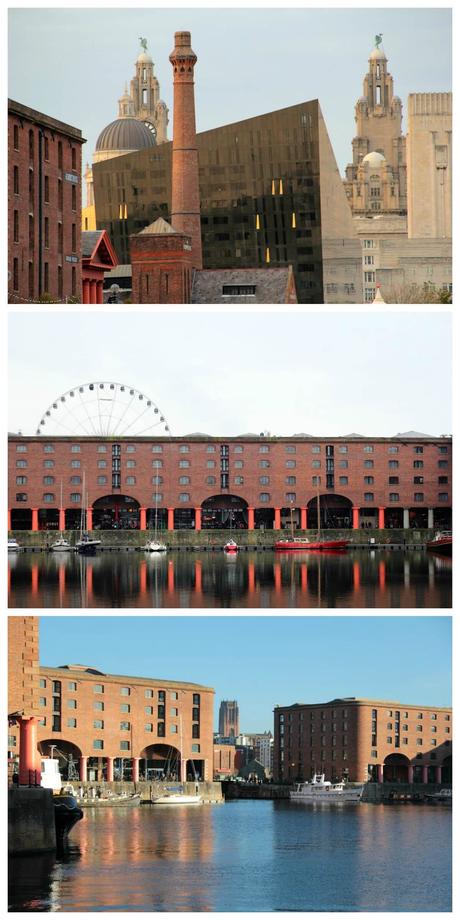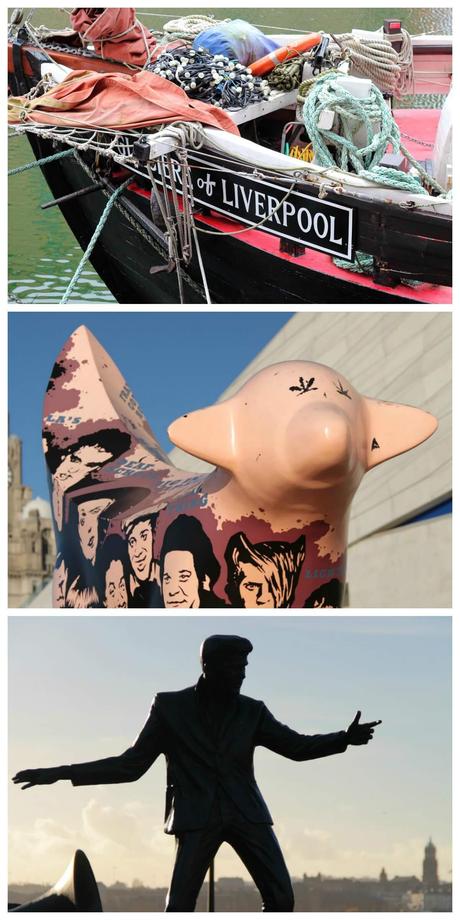 If you have more time than I did, then there are plenty more museums around this area. But by that point it was time for us to jump back on the train and head home to our respective cities. I have already been mentally planning my next trip to Liverpool though – and maybe hoping I'll have more than 24 hours in Liverpool next time.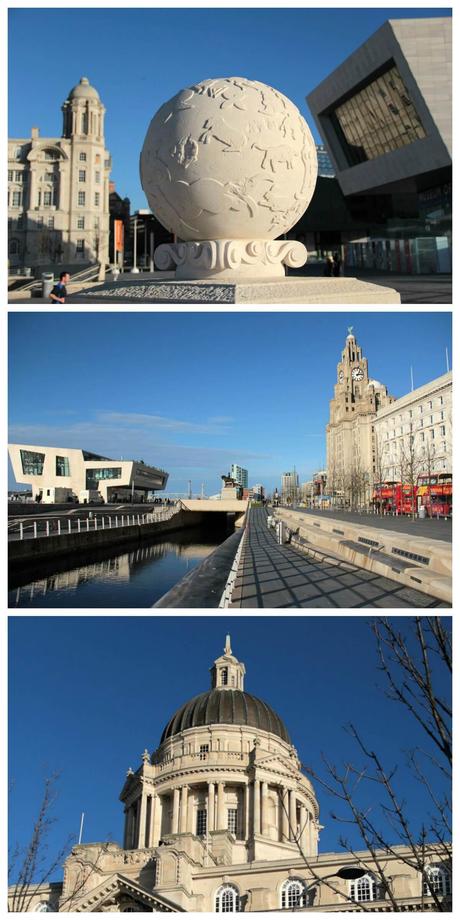 Have you ever visited Liverpool? What were your highlights?
Looking for more UK city guides? Check out the further reading links below!