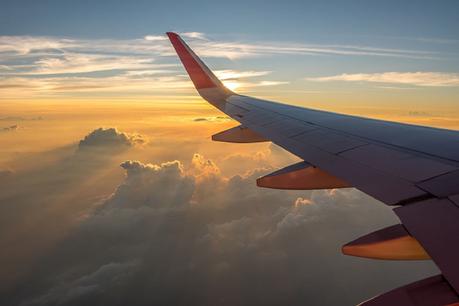 By Beth Howell
As climate change evolves from questionable pseudoscience into an inescapable global emergency, a growing number of celebrities are using their power to help make a difference. Whether it's using their platform to promote campaigns or getting down and dirty in climate protests themselves, many famous stars are growing more self-aware, and doing their bit to help our stricken planet.
Unfortunately, not everyone is getting involved. Some celebrities are still using their power and money to indulge in climate-frying fun: private jets, luxurious cars, fast fashion - you name it. Indeed, Oxfam has estimated that the average carbon footprint of someone in the world's richest 1% is up to 175 times larger than someone in the poorest 10%.
But which UK celebrities need to cut down their carbon footprint the most?
Methodology: How have we worked this out?
To back up our celebrity finger-pointing, we've focused primarily on three key factors: travel, domestic lifestyle, and consumerism. The main contribution to climate change in a celebrity's lifestyle is travel - whether it's for a music tour, to travel to a film set, or just because they can.
A common argument for celebrities taking flights is so they can keep on top of their busy lifestyles, but let's not beat around the bush - this convenience is destroying our planet.
As climate activist Greta Thunberg once said, "The bigger your carbon footprint, the bigger your moral duty." So, throughout this article, we'll also be looking at whether these carbon culprits are doing anything to offset their sizable footprints.
Jets, mansions, and rock and roll. Mick Jagger is one of Britain's most prolific musicians, but when you combine the carbon emissions from his many flights, cars, and houses - not to mention his many children - you end up with a whole lot of CO2.
If you thought at the fragile age of 76 that Mick Jagger's touring days were long over, you'd be wrong. Between 2017 and 2019, The Rolling Stones ventured across the globe to do 45 shows for their No Filter tour - but at what cost?
We worked out that for these tour flights alone, Mick (and the rest of the Stones, assuming they travel together) will have released 25.38 tonnes of CO2 into the atmosphere. Mick is also partial to the odd private jet, despite it being suggested that private jets burn 40 times as much carbon - per passenger - as regular commercial flights.
When he's not up in the air, Mick gets around by using his collection of luxury cars, which includes an Aston Martin DB6, a Bentley Continental Flying Spur, a 1980 Rolls Royce, a 1971 Citroen SM, and a 1984 Morgan Plus 8. All prestigiously classy, and all outrageously unhealthy for the environment.
We know, we know - touring is part of the job, right? But Mick's long list of luxurious homes isn't doing anything to cut down his carbon, either. The E nglish singer owns roughly six properties - all as decadent, expensive, and energy consuming as you'd imagine.
While this might not seem so bad at first glance, it's estimated that a typical "super-rich" household (defined as having net assets of more than £1 million) of two people has an annual carbon footprint of 129 tonnes of CO2. This is over 10 times the global average. If we apply this to Mick's houses, assuming it's just two people living in them, then he will be responsible for an eye-watering 774 tonnes of CO2.
Are there any redeeming features of Mick's lavish lifestyle? Well, his strictly organic diet will have cut down the amount of CO2 from agriculture slightly - but let's be honest, this won't exactly wipe his jet-setting slate clean. There's a lot of room for improvement, Mick.
Victoria and David Beckham have basked in the limelight for over 20 years now, and - as with most famous people - their fame has come with an unsustainable lifestyle. Put simply, this involves a private jet, a private yacht, and a whole bunch of clothes.
So where are they going wrong? Well, if you hadn't noticed, most of the celebrities' carbon footprints on this list are exaggerated by one factor - private jets - and the Beckhams are no different. David Beckham's plane of choice is the Bombardier Challenger 350, and however charming it may look, it can burn up to 178 gallons of fuel per hour. To compare, the average car will typically get through 2.34 gallons of fuel per hour.
This fuel-guzzling plane isn't used sparingly, either. David allegedly took 30 long-haul first-class flights in 2018 - responsible for roughly 80 tonnes of CO2. David is also known to fly family members' friends to various events, such as away football games, holidays, or his wife Victoria's fashion shows.
The Beckhams have also splashed out on a £7.5 million yacht. This vessel has a fuel capacity of 22,712 litres, which is enough fuel to run 2,135 cars for a full hour.
Whilst David's considerable carbon footprint comes mainly from his excessive flying, Victoria's footprint is derived more from the impact of fashion. Her success is mostly driven by her high-end fashion brand, and - although she's recently created a sustainable line - these clothes are creating a substantial amount of CO2. In fact, Extinction Rebellion gatecrashed her fashion show last year to protest against fast fashion trends.
What's the moral of the story? Don't spend it like Beckham. Before you splash out on private planes, yachts, and unnecessary clothes, consider what you're doing to the planet.
What's the verdict?
Nobody's perfect, and everyone has their flaws - but it's clear that some celebs are making more of an effort to be green than others. It's also clear that certain industries need a slap on the wrist more than others (we're looking at you, music industry).
The truth is, we can all do a little more to improve our way of living - and Harry Styles and Coldplay are great examples of how you can come up with creative ways to reduce your carbon footprint.

Beth Howell Writer
Beth is The Eco Experts' newbie. She's keen to use her writing skills, and passion for green living, to help the environment. Whether you're after a new boiler, or just interested in how solar panels can improve your home, she's got your back.