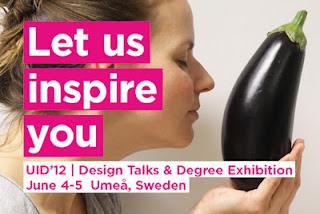 Dear friends,
also this year I participated, as guest, to the final presentations of UMEA University of Design Master program students. Transportation design, Product Design and Interaction design.
This time the event held in UMEA re-newed campus had 2 guest lectures to introduce and finish the event, other companies have been invited as well (like me representing Renault).
Now if you want to discover about what I saw and expirienced and see some real nice pictures and students works just click:
Luciano Bove UMEA evaluation
Thanks for reading!