FirstLadyB: Christian Entertainment News Is My Passion!
The animated movie musical Ugly Dolls is premiering this weekend in theaters, and on Tuesday I had the opportunity to speak with the film's director, Kelly Asbury about the movie.
From STXFilms, Ugly Dolls stars Kelly Clarkson, Nick Jonas, Janelle Monáe, Blake Shelton and Pitbull.
It's a story played out through music of acceptance, friendship, diversity, and empowerment.
I asked Kelly Asbury what inspired him to turn what started off as an animated movie into a musical.
"During the development stage, I saw the story board and heard the opening song, and thought we should make this a musical. The music gives the characters a way to express themselves in a way that's both entertaining and believable."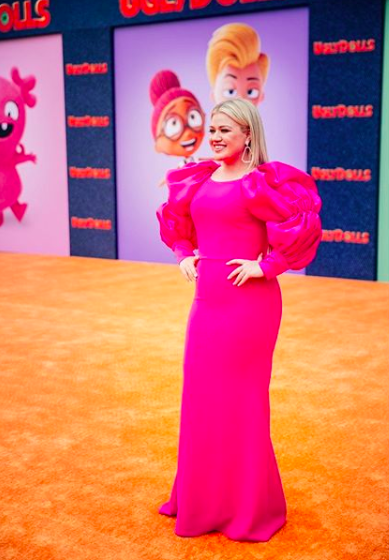 Kelly Clarkson at the premiere. Pic Credit: Instagram
American Idol alum, Kelly Clarkson, who plays the lead character Moxy (who is a firecracker!), sings the powerful "Broken & Beautiful," in the musical. Asbury shared how Clarkson is Moxy!
"Kelly Clarkson is Moxy, her energy! And how she's always telling her fans to Be Brave! To Be Themselves!"
On what he wants viewers to take away from the film, he had three words…
"To Practice kindness!"
The movie premieres May 3rd in theaters.
I'm giving away some goodies from the film, including a Fandango gift card. All you have to do is email me at [email protected] a short sentence on what you will do this weekend to practice kindness.