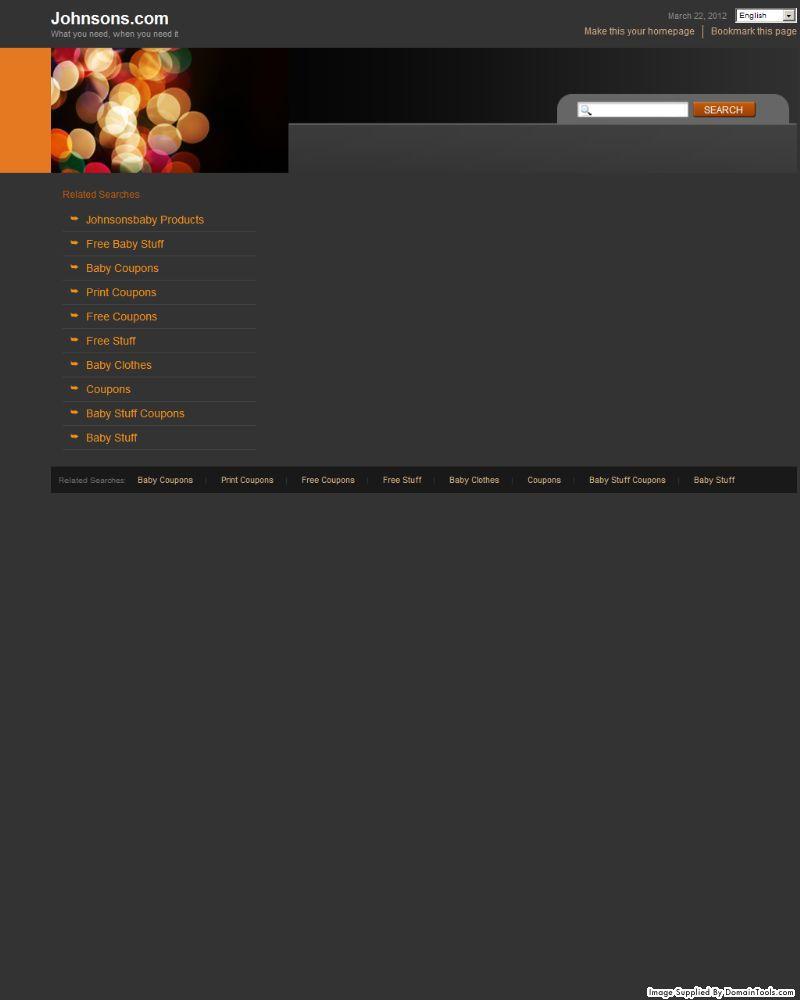 The global brand company Johnson and Johnson just filed a UDRP against the domain name Johnsons.com
Johnsons.com is owned by Widome Design of Potomac, Maryland.
The domain has been owned by the company or its principal since at least 2001 according to DomainTools.com
As you can see from above according to Screenshots.com as of the last archived record it had, Johnsons.com was parked with results for "Johnson Baby Products" showing as the top link.
As a domainer in my mind its one of the rare times that an adult use for the domain may have protected the domain better.  Johnsons is a frequently used term to refer to male genital.  A parked page with adult terms may well have protected this domain better than showing links to Johnson and Johnson products.
 …