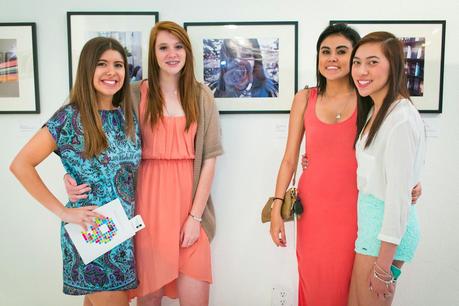 Dallas-area high school students were recently encouraged to submit their best photographic interpretations of the "Retail as Art" theme in UCR's annual Retail as Art photography contest. The 2014 photography invitational attracted over 93 student participants from 21 schools across the Dallas Fort Worth Metroplex. The participants contributed more than 300 photo and Instagram submissions. The positive energy was contagious as students, teachers and families gathered at 129 Leslie on April 9th to mingle with real estate executives and socialites at the student exhibition and celebration, which culminated in a presentation of $11,000 in scholarships for 12 deserving participants. "For many of the participating students, the Retail as Art Exhibition offers the first opportunity to showcase their photography in a public setting," said Mickey Ashmore, UCR CEO. "We hope this competition broadens the students' world view and inspires them to further explore their creative talents."
The exhibit included 75 notable submissions by students, bites from Bolsa Mercado, wine by Custom Wine Source, beer by Heineken, photography by Travis Lilley, valet by Sewell Automotive Companies, flowers by Whole Foods and Central Market and music by DJ Blake Ward. A panel of influential Dallas journalists, photographers, taste-makers and designers judged the entries based on originality, creativity, photo quality and how well the photo communicated the theme, "Retail as Art." Judges included: Evans Caglage of Dallas Morning News, Wade Griffith of Wade Griffith Photography, Lisa Petty, DFW Style Daily, Bernard Underwood with An Intimate Place / B.U. Designs, Teresa Gubbins with CultureMap Dallas, Sam Reitmayer-Sano with SWOON, the studio.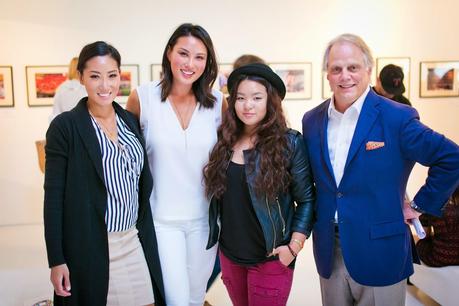 The scholarship recipients included:
Best of Show /1st Prize $3,000 Scholarship – Abigail Chang, The Einstein School, "Lobster Dinner" 2nd Prize $2,000 Scholarship – Thomas Molash, Cistercian Preparatory School, "Parallelism"
3rd Prize $1,000 Scholarship – Ashley Andrews, Booker T. Washington, "Metallic Utensils"
UCR Awards
$750 Scholarships 
Camile Rivera, Irma Rangel Young Womens Leadership School, "iPhone 5c"
Ysidro Motta, Rowlett High School, "1 Million" Judges Awards
$500 Scholarships 
Wade Griffith Award: Michael McCallum, Cistercian Preparatory School, "Free Sample"
Lisa Petty Award: Andrew Helmbrecht, Highland Park High School, "Boxes on Boxes"
Sam Reitmayer Sano Award: Christian Gay, Booker T. Washington, "Reflections"
Bernard Underwood Award: Graham Buchanan, Cistercian Preparatory School, "Pins and Needles" Teresa Gubbins Award: Uriel Paulin, North Dallas High School, "Peppermint"
Evans Caglage Award: Timothy Skaras, Cistercian Preparatory School, "Introspective Division"
Instagram Award by Jeyson Paez: Sarah Deibel, Booker T Washington, "Chickn"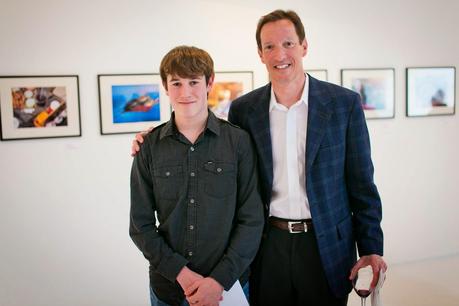 With a 501c3 status, "Retail as Art" is the heart and soul project of Ashmore. A former speech and English high school teacher and current father of three, Ashmore has always been passionate about a child's education, support and inspiration. All proceeds benefit the UCR "Retail as Art" Fund, which is organized and operated exclusively for educational and charitable purposes. For more info, visit http://retailasart.ucrrealty.com.