Saturday 27th July 2019
The United Counties/PDFL 2019 Groundhop kicked off the previous evening at Stamford Lions, then an early start on Saturday morning with the match at Parson Drove kicking off at 10.45am.  Katie, Lee and I swerved the first two matches and headed off from the north-east at 9.30am for the 1.45pm ko at the UCL/PDFL Head Offices, which is home to
Orton Rangers
in the Peterborough & District League. Orton were formed in 2016 and last season won promotion to the PDFL 3rd Division
Our second game of the day was at
Rothwell Corinthians
at 5pm. The club joined the UCL in 1995 and are now in the Premier Division after finishing Division One runners-up in 2014-15. The final game was a 7.45pm start at
Burton Park Wanderers
who joined the UCL in 1968 as Kettering Park Wanderers, before changing to their current name in 1973. 
684.Nene Valley Community Centre
Orton Rangers 4-1 Parkside Athletic
PDFL Division Three (1345ko)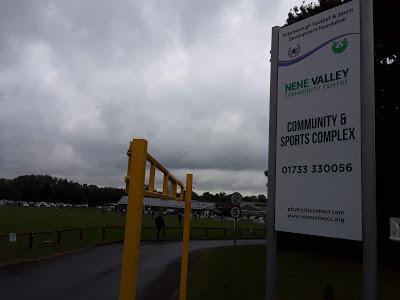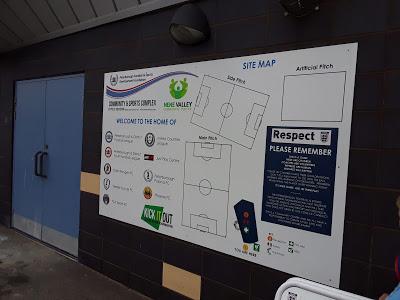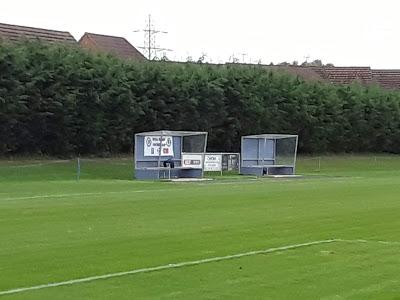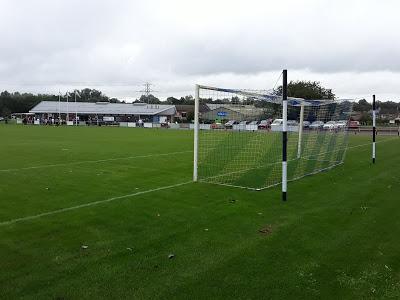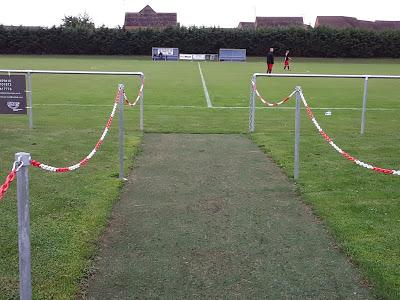 The league headquarters has three pitches. Orton Rangers (along with Peterborough Polonia) play on the first pitch in front of the main building. The pitch is fully railed off with dugouts on one side. 


Matchday Facts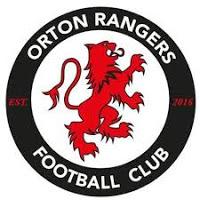 ORFC 4(Harbor 30,72 Read 41 Fitzgerald 77)PFC 1(Gifford 56)Att.220Admission £5Pin badge £3Coffee £1
The hosts went into the break with a two goal lead following a neat flicked header by Daniel Harbor and a well placed shot by Glen Read.A lovely long distance chipped shot by Ollie Hurford halved the deficit, before Rangers took control with Harbor adding his second and youngster Jake Fitzgerald making it 4-1.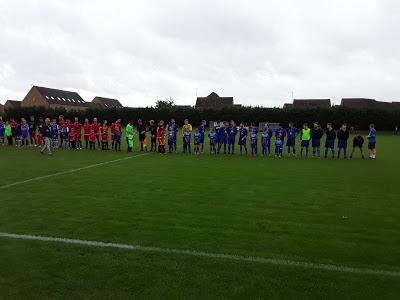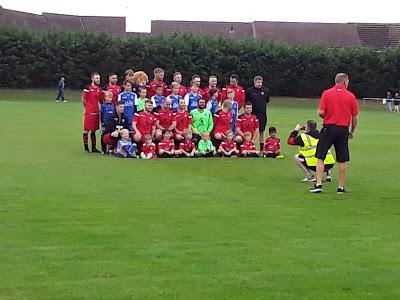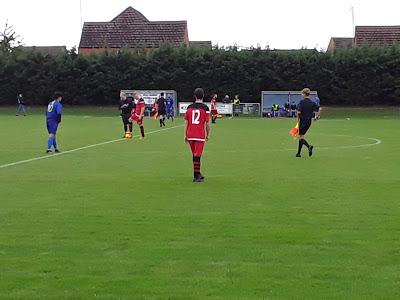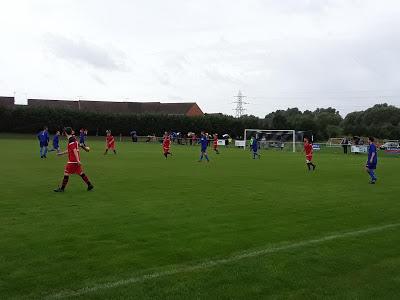 685.Sargeants Lawn 
Rothwell Corinthians 3-0 Lutterworth Town 
UCL Premier Division (17:00ko)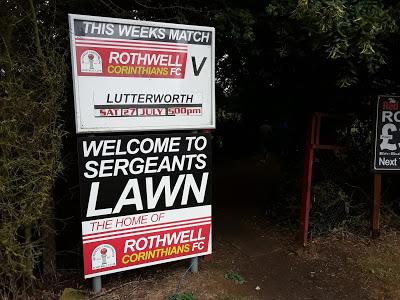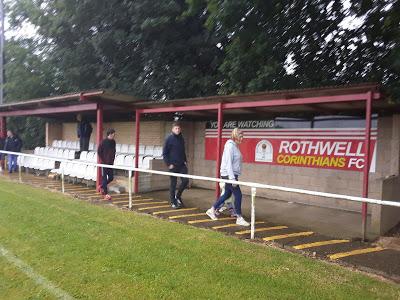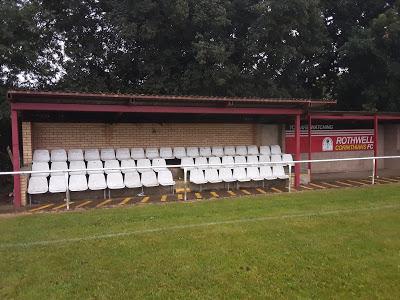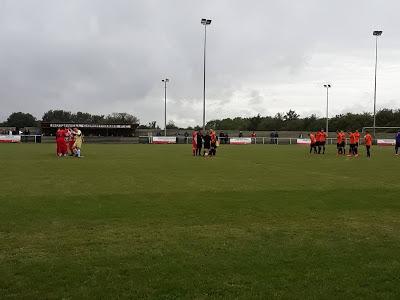 There's a small covered enclosure and seated stand on one side, with a further seated stand opposite. The changing rooms and Springfir Lounge are in the corner next to the admission entrance.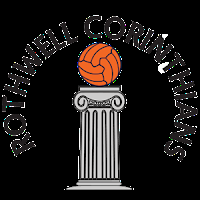 Matchday Facts
RCFC 3(Archer 5 Duffy 58 Henson 66)LTFC 0Att.316Admission £5Pin badge £3
An easy win for the home team once Ryan Archer gave them a fifth minute lead. They finally doubled the score just before the hour mark with a Niall Duffy effort from the edge of the box. Corinthians wrapped it up the points when Jordan Henson ran onto a through all and fired in to make it 3-0.#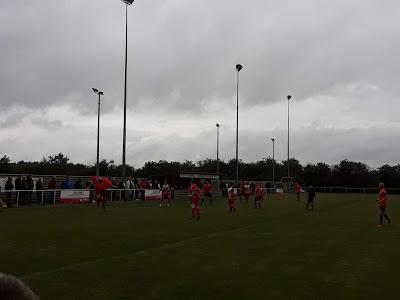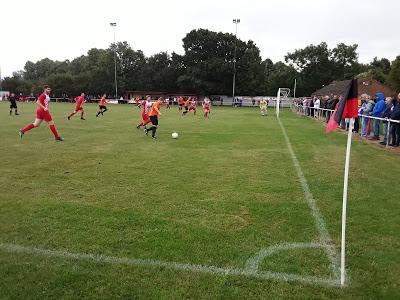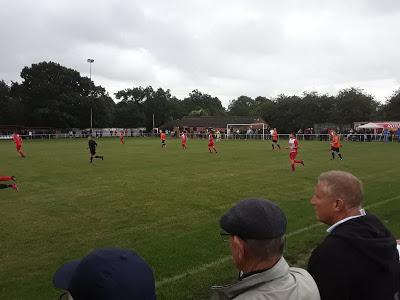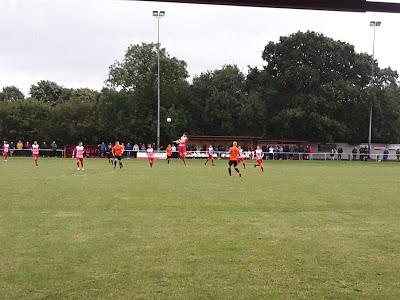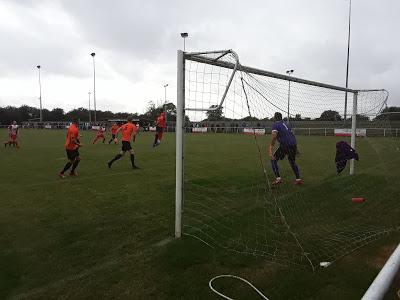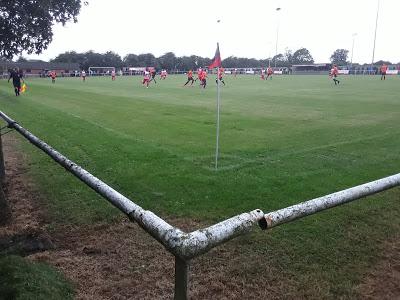 686.Latimer Park
Burton Park Wanderers 4-0 Lutterworth Athletic 
UCL Division One (19.45ko)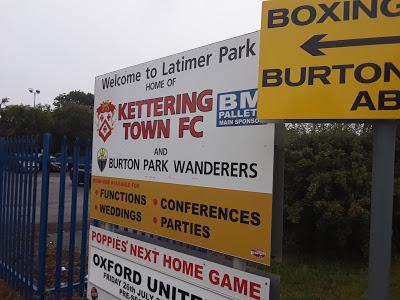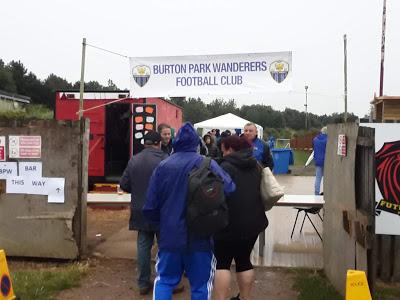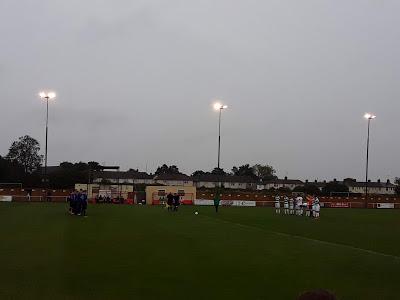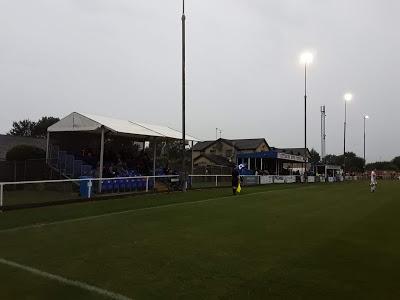 There's three separate seated stands running down one side, one of which has Burton Park Wanderers on the facade with another adorning the name of ground sharers Kettering Town. There's covered terracing behind both goals with the team dugouts on the far side.

Matchday Facts
BPWFC 4(Allen 8 Thompson 14,20 Dalby 49)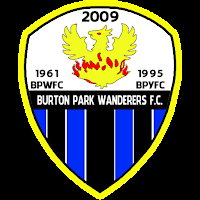 LAFC 0Att.284Admission £5Pin badge £3Cheese burger £3Coffee £1
BPR raced into a three goal lead after 20 minutes with Zach Allen and two well taken goals from Lee Thompson. It should have been four in first half stoppage time but Jordan Middleweight saw his penalty hit the crossbar.The game died off after Adam Dalby made it four early in the second half, with the rotten damp conditions making the spectators look forward to the full time whistle.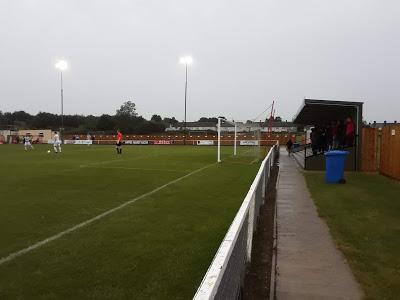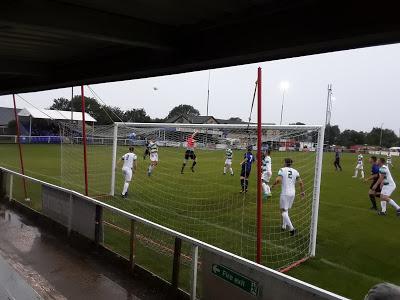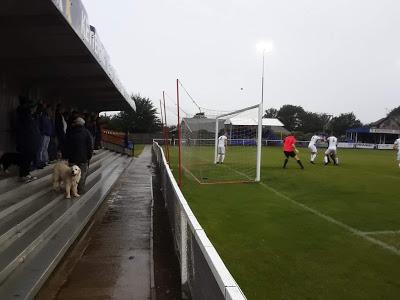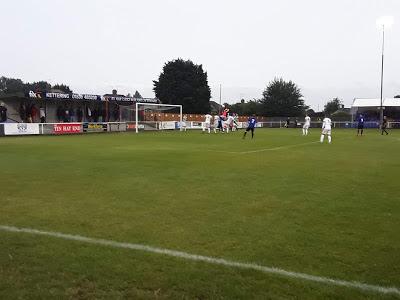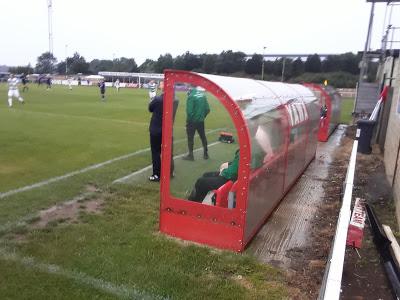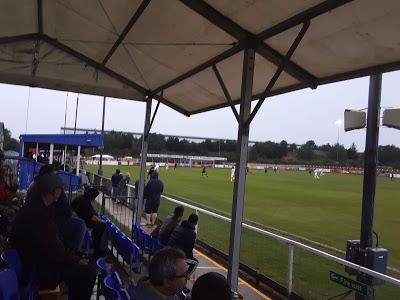 #Heedhopper 
After the match we headed to Kettering as the "celebrity groundhopping couple" were staying a mile away from me in another guest house. I stopped off at the GBG listed  'Three Cocks' for a swift drink on route, before I finally settled into my digs after an anxious half hour when I couldn't gain access to my room. A good day of football in great company was spoilt somewhat by the awful wet weather, so I went to bed hoping for clearer skies in the
second part of our UCL/PDFL 'hop.