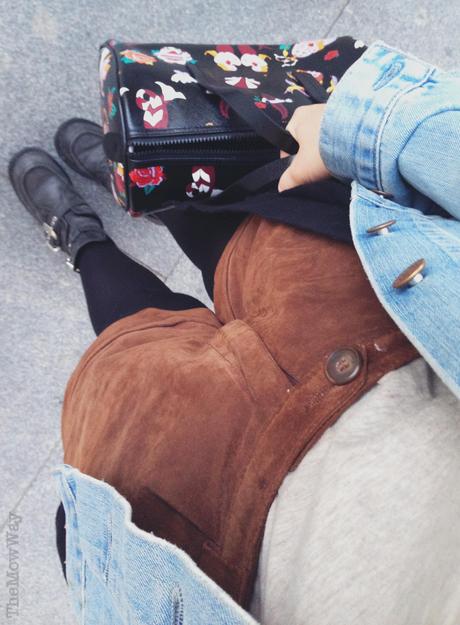 Are you already tired of this handbag? I'M NOT! As I told you on this post, i've been wearing it almost every.single.day and I think I will continue to do so for a few more weeks/months/years!! Last weekend Nino and I went for s stroll in the town center (of Valencia, Spain, where we currently live) and we went to two places in which we had ice cold beers and delish tapas!!!!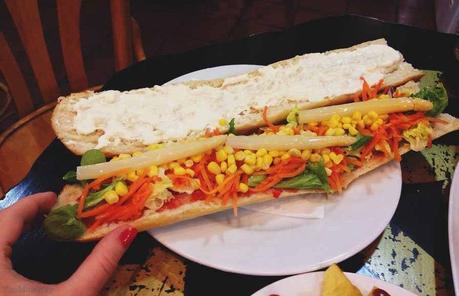 We had this AAAAmaaaaazing baguette (in Spanish called "bocadillo or "bocata"!) at La Encina. It was packed full with fresh veggies and has 4.50€, which in my opinion was an absolute bargain!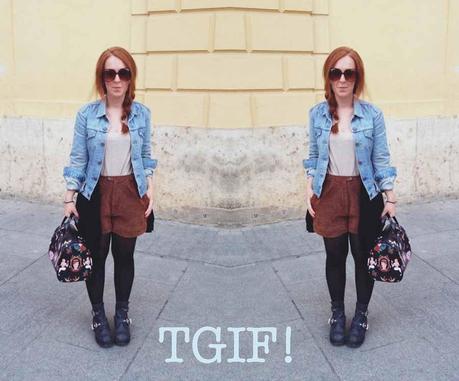 I wore these gooorgeous high waisted shorts which are soo comfortable! I love how versatile they are! This is how i dresses them up with a pleather bustier.... here!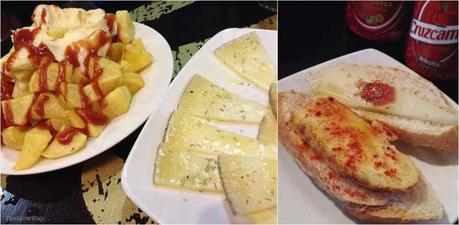 Also at "La encina" we had "Patatas bravas" (my favorite Spanish tapa!), which is potato wedges (fresh potatoes, not frozen ones!) with garlic mayo and normal or het ketchup. YUM. The plate of curated sheep' cheese drizzled with olive oil and herbs was amazing.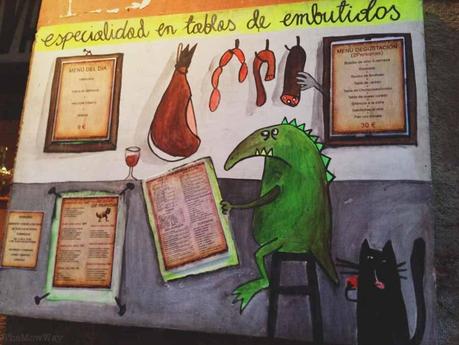 This is the super cute sign on the outside of a bar called "Los Picapiedras", the staff is super friendly and they serve a little nibble with each drink! (See above the bread with spanish omelette!)
Have you ever had Spanish tapas?  Which one if your favorite one?
Shorts: Blanco Suite (10) Top: Primark (5) Jacket: Vintage Levis (10) Shoes: Jeffrey Campbell Bag: Bimba y Lola (read about it here)