FirstLadyB: Entertainment News With A Purpose
Tyler Perry finally got his star ya'll!
On Tuesday, Oct. 1st the Hollywood Chamber of Commerce honored Tyler Perry with his star on the Hollywood Walk of Fame.
In attendance to help honor Perry were, Have & The Have Nots star Crystal Fox, Kerry Washington, Idris Elba and other cast members from his hit shows/movies.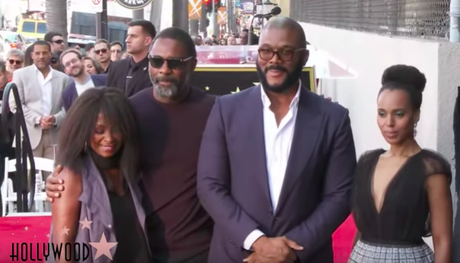 Photo Credit: YouTube
During his acceptance speech, Perry shared how the star represents light in darkness.
"As I sit here I think about what a star is. A star being light for so many people. A star you can always see, even in darkness. So, for all those people whose dreams may be on life support, I want you to walk pass this star in particular and know that I've been there. That I've been struggling, I've been out, broke, homeless, I've been through all of those things, but there was a perseverance, a tremendous faith in God, a tremendous hope that allowed me to keep going."