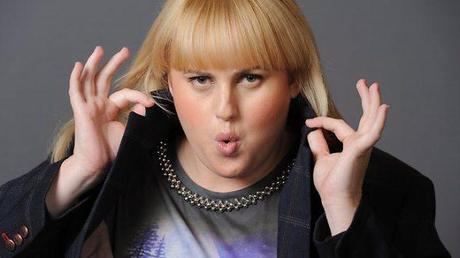 Photo Courtesy: http://www.dailytelegraph.com.au
While I'm sure everyone is focused on the Emmys, I felt the need to write about Rebel Wilson instead. I think it was divine intervention or something like that.
The reason I have decided to write about Rebel is because she has a new show premiering Wednesday, October 2nd on ABC. It's called Super Fun Night and just by the title alone, I know it's going to be full of hilariousness. How do I know that, because I Loled at the trailer and I'm pretty sure you will too. If you don't, I have no words left for you.
Along with plugging Rebel's new show, I want to discuss the things that made me fall in love with this wild woman.
Free Tattoo and a Mexican Drinking Worm
Rebel was a supporting character in Bridesmaids, but she really made an impact on me with her complete ridiculousness. I mean, who would say yes to a free tattoo from a guy in a van?! Ok, depending on the day, I might say yes too.
Shot by a Mexican Burrito
In Pitch Perfect, Rebel showed us she not only has acting skills, but she can really belt out a tune. In this clip, Rebel's character is just trying to pump some gas, when an opposing a cappella team member throws a burrito at her. When I first saw this scene, I laughed so hard I missed the next 12 minutes of the movie.
Rebel's Fashion Choices
I wish I could walk out of the house in half the outfits Rebel has rocked. Below is my absolute favorite, yet practical outfit she has ever worn.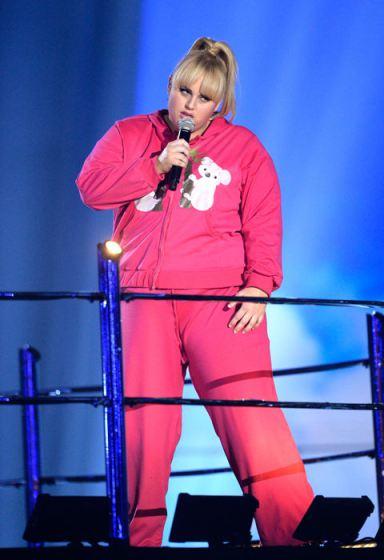 Photo Courtesy: http://www.c100fm.com
Rebel – Can you let me know where you purchased your kola bear jumpsuit? I need something to spice up my Sunday afternoons.