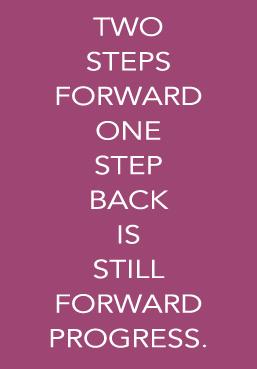 I'm sure other parents will know what I mean - sometimes it feels like you are getting so far with something, then all of a sudden a hiccup along the way seems to set you back somewhat.
I mentioned earlier this week that Isabelle was moving into her own room. This managed to combine with a week where she hasn't much been in the mood for self soothing and sleeping long stretches - unfortunate timing hey? (It did start the night before she moved, so I know the move wasn't the issue).
She has been getting somewhat back to normal again, but now likes me to sit in the rocking chair while she soothes herself to sleep. This feels like a bit of a step back, as she had been happy to be left in her cot at night to go to sleep no problems, and it had been bothering me that all of what we had achieved was now for nothing.
But, I know this will pass in a few days, and then she will be self soothing in her own room. For now, she just needs a little extra help to get used to her new surroundings. So we've just had to take a little step backwards in order to help us move forwards. When I think about it that way, it doesn't seem so bad at all.