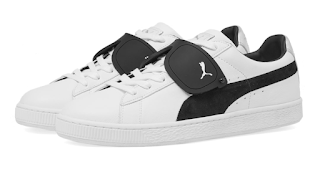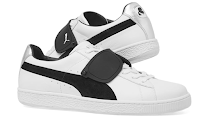 Puma X Karl Suede Classic Sneaker
How fitting when classic honor each other. Puma, the iconic footwear brand, has teamed with the tenured icon behind Chanel, Karl Lagerfeld. Here is a sneaker from that collabo, the Suede Classic. The classic Suede silhouette features the back suede formstrip, white leather upper and is decked out with the designer's infamous dark shades in removable molded rubber affixed by studs right over the laces and branded with the Puma Fastcat. The rear heel features a silhouette of the designer's likeness for a clean and great sneaker that is as cool & classic as it is edgy & modern. Available now at EndClothing.com.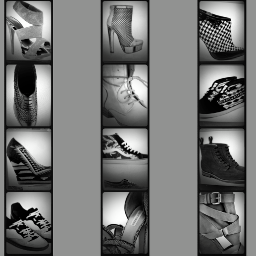 About SHOEOGRAPHY.COM:
Shoeography.com is a daily footwear blog highlighting what's new and what's hot in mens shoes, and women's fashion shoes!