Two people were injured and about 100 were evacuated from their homes after an explosion Saturday at an Elk City, OK, trucking company.  The blast occurred at Hodges Trucking, according to a report in the Oklahoman.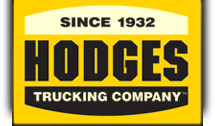 Firefighters spent several hours fighting a massive blaze at the company, an affiliate of Oklahoma City-based Chesapeake Energy that provides trucking services to the oil field industry.
Witnesses reported feeling the explosion up to three miles away.
Source: fleetowner.com