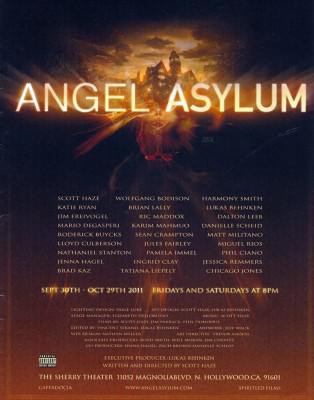 Last weekend I was invited to attend two events that had a True Blood connection, Jim Parrack.
Jim Parrack's friend, Scott Haze wrote and directed a play called "Angel Asylum," and last weekend I saw the Saturday night finale performance at North Hollywood's Sherry Theater. The play takes place inside the nation's most horrifyingly corrupt institution, where truth and hope are brought to light. The play was quite well acted and I thoroughly enjoyed it. You could tell that Scott put a lot of himself in the production and he told me that Jim also contributed to it's direction. Now that the play's showings have ended, Scott is already working on setting it to film.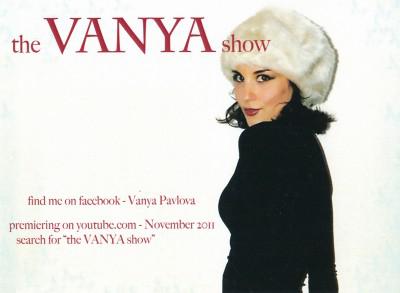 Then, on Sunday evening
I attended the premiere of the Internet show, "
The Vanya Show" 
at the same theater. The show is about experiencing Hollywood through Vanya's eyes as she makes her way to the top! The show was entertaining, funny, and alarmingly honest with a genuine, heartwarming story to share.
The night's performance included showings of several episodes from the show that included Scott and Jim Parrack in separate episodes. Jim is absolutely hysterical playing himself as a big Hollywood star being interviewed by Vanya.
Below is a short clip of Jim's episode from The Vanya Show where he is showing Vanya how he comes up with a good song and where he goes to get creative with his music, (the basement). To see the complete episode, you'll have toe go see the show at the Sherry Theater which continues through the end of November.