I was out doing some Christmas shopping today, and yes I got a bit distracted and found myself buying two jumpers for myself.  ooops!  I did also find some good presents though so its ok, or that's what I keep telling myself anyway! 
I thought I would share these two jumpers with you as they were really cheap and you can find them on the high street now!
The first one is actually from the men's section of H&M. I have been looking for a jumper like this for a while and it was only £7.99 and thats full price! I am still deciding whether to customize it or not. I was thinking of maybe making it an off the shoulder kinda jumper, what do you guys think?? let me know if you have any better ideas :)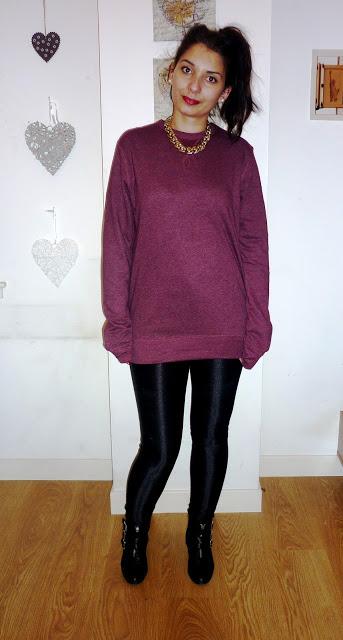 Im wearing this with my american apparel disco pants and my mums hand me down gold chain which I absolutely love and you will probably see in a few posts. My boots are from New Look and I like to describe them as Edward Scissor-hands shoes! haha
The next jumper I found in Topshop, its not always that I find a bargain in there but today they had POS offers on some of the stuff. This was down to £15! Bargain!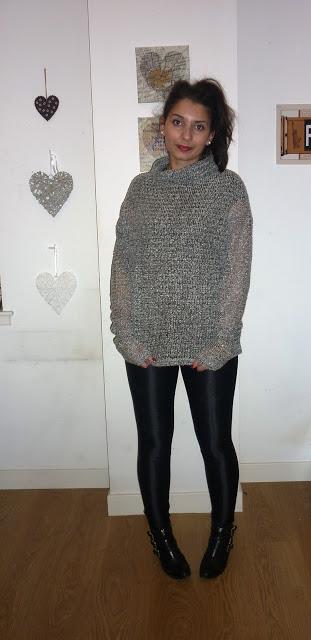 As you can see I am just wearing it with the same stuff as above. I think I bought these two jumpers to wear mostly with my disco pants, however I think the topshop one would look really cute with my leather skater skirt. Keep an eye out for that maybe in an OOTD soon...
Does any one else seem to buy things that go with the stuff they are wearing on the day of shopping? or is it just me? 
Thanks for reading!  Please come back soon! :)
Dodi xo