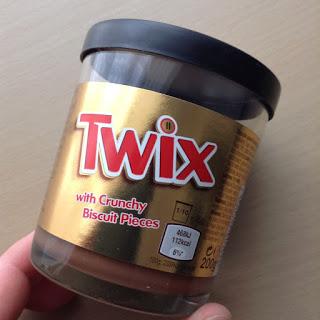 When this Twix "with crunchy biscuit pieces" Spread first came out, I wasn't too excited because I assumed I couldn't try it, after all it contains biscuit which is usually made from wheat flour (gluten)...however when I spotted this on offer for £1.50 at Morrisons recently I read the ingredients list to find the biscuit pieces are in fact, gluten free - hurrah! Whilst this is puzzling (since an actual Twix isn't gluten free), it's great news for those of us with gluten intolerance.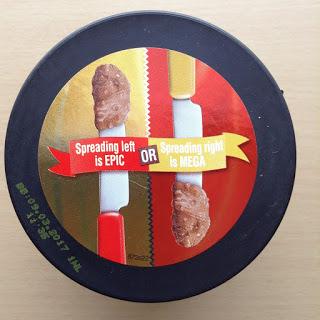 According to the lid, spreading left is "epic" and spreading right is "mega" (eye roll!)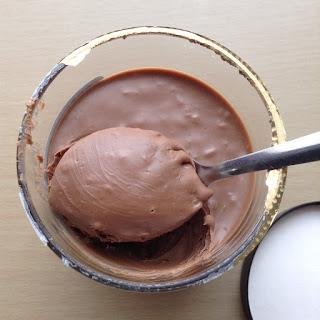 I wasn't going to bother spreading, of course, I did what anyone would do when getting their hands on Twix spread, and dug straight in with a spoon...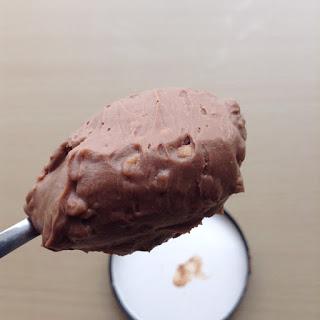 It smelled very yummy indeed, it's basically chocolate and caramel flavoured, with crunchy biscuit pieces mixed in.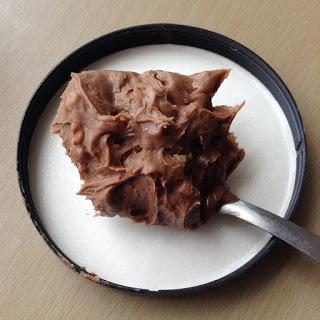 I wouldn't say it's quite like a real Twix in spreadable form, since it's lacking a distinct layer of actual caramel, but it's certainly a yummy spread in its own right. It's more caramelly than chocolatey, with the biscuit pieces lifting it to the level of being moreish, where you can't stop eating. It's very sweet but somehow not as sickly as other similar spreads (like the Cadbury Crunchie one I tried recently), it seems strangely lighter in texture and a bit less cloying and fatty. The biscuit pieces are what really makes it stand out compared to other spreads.
Overall, this is a very tasty spread, it's a perfect treat to spread on crackers, crumpets or toast, or just straight from the spoon. It's not quite the same as Twix but it's a pretty decent recreation. I'm puzzled why they haven't brought Mars Bar or Snickers spreads out yet...maybe they'll be the next additions to the range (which already includes Bounty and Maltesers).


8.5 out of 10.


Twix Spread is suitable for vegetarians and contains 112 calories per 20g serving.