Recognizability in today's world is best measured by being ultra-active in social network and Twitter is surely one of them.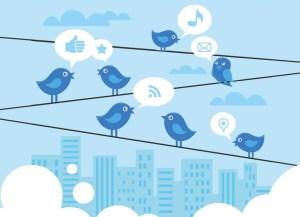 Online Social Networking and microblogging service Twitter's most-followed accounts have been recently announced. There is not much of a surprise however an account like "The LARGEST ASTROLOGY in the WORLD" written in Malay language has more than 7 million; to one's surprise even a fictional character like Lord Voldemort can make more than 2.2 million followers.
Here is some recent updates from Twitter's most popular accounts;
1- Katy Perry tops the list by 46.7 million followers edging out Justin Bieber.
2- U.S. President Barack Obama remains the most-followed politician by 39.4 million.
3- TV Personality Ellen DeGeneres has 23.4 million followers and her bio reads: "Comedian, talk show host and ice road trucker. My tweets are real, and they're spectacular."
4- Company YouTube has huge followings with 35.8 million where Twitter's rival Facebook stands at the 44th place in most popular accounts.
5- Media Outlet CNN is chased by more than 13 million people in the meantime English-Irish Pop Boy Band One Direction claims more than 16 million followers.
6- Around 10.5 million people pursues Barcelona Football Club in Twitter; therewithal "King" LeBron James has a solid 10.3 million.
7- An Author and a religious leader, Paulo Coelho and 14th Dalai Lama already push 9 million barrier.