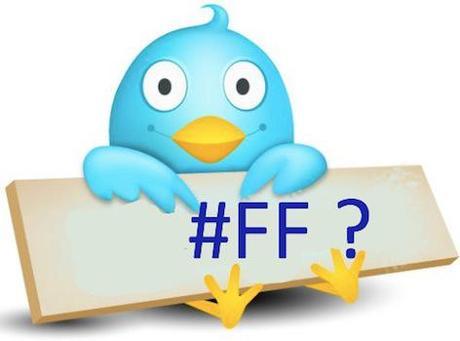 The social phenomenon, that is Twitter has started to have a huge effect on both social and business use of the platform and even the way we use our time in and out of work – and phenomenon is the correct term for it.
I started Twittering a few months ago – a fellow twitterer has told me it was three months ago – he actually told me the exact number of days – but it seems like a very short time anyway.
I just landed here, almost by accident, a bit of sheep syndrome maybe, but well, I thought, I'll give it a go – although I felt thoroughly unconvinced at the outset.
I mean, how can you get anything meaningful across in only 140 characters? This coupled with the ephemeral nature of social networking with multiple ships passing in the night led me to think that Twitter would be a very fleeting try-out for me.
My scepticism was further exacerbated by the idea that 140 character microblogging would lead to a complete bastardisation of language use "nding wth twit wo txto tlk, U no?"
However, I am pleasantly surprised that the economy of words that the technical limitations of the Twitter platform enforces has little or no impact on language use – Tweeters appear to get to the point and get their point across very effectively.
There is also very little evidence of bad language and slagging-off, which due to the almost anonymous nature of Tweets is surprising, especially as some of the trending topics are sometimes quite emotionally charged. Those who have followed the recent Jan Moir débacle know what I am talking about.
There, you see, I'm talking unashamedly to the community there – those that are in the know, the insiders, the young and trendy, international bright young things.
We all know the whale and what it means – I've even heard the term 'the network is whaling' from a client recently, when the network in their company was experiencing connection problems.
There is also a very sense of community that I personally feel from the Twittersphere, a bit like those business networking meetings that we may have experienced – observing people mingling at the first meet then plucking up the courage at the second meet to talk to others, then to do the hardest thing of all – talk about ourselves.
Twitter, in some way facilitates this and also helps develop some of the soft skills 24/7 that we all need to ply our trade – although Twitter is not all about business.
I will always remain puzzled about the motives that push people to follow other people, although i do try to work it out. Some are outwardly full-blown, business orientated but serious about what they are doing, whilst others are the "Make-a-quick-buck" and dare I say, very American in their approach. That begs the question, what do Americans call what I, as a Brit would call "very / typically American". Some of these are quite laughable, "secrets" that a giga-billionnaire has decided to give to ME, in a very philanthropic way – why thank you – but no thank you! Sorry but my protestant work ethic doesn't allow me to believe in all this, perhaps wrongly – I could perhaps, be earning a six figure sum a month from my computer – there must be some who do get to do it! But there you have the limiting effects of deep-ridden value systems – I wish i could believe, but I can't.
I've made virtual friends in virtual bars and virtual cafés, drank virtual coffee and virtual alcohol whilst leaning on a virtual bar chatting to virtual drinkers. I smell virtual smells and order virtual food and sometimes suffer from virtual indigestion and virtual hangovers. I have had a long conversation about the relative virtues of a virtual dish and how it could be virtually improved by perhaps virtually seasoning it a bit more, before marrying it with a nice virtual Bourgogne. I sometimes get my virtual knickers in a virtual twist when tweets cross or when the whale starts swimming onto my screen – but a virtual pint often calms that one down effectively.
I have personally seen people baring their soul to their virtual friends – well perhaps if they feel able to do this, could we argue that the 'virtual' could be removed? Some appear to be able to use Twitter as a, at least ostensibly, form of therapy, where they have finally been able to talk about feelings that were buried deep in the soul to virtual(sic) strangers, something tht they have never been able to do before.
Procrastination remains one of the points that I feel is almost encouraged by the use of Twitter, or perhaps it provides the much needed "cigarette break" for non-smokers – the nano seconds of process time that none of take, but all of us need. 
Twitter is very influential, in all senses of the term. It influences what we do, how we do it and when we do it. Once you've been bitten by the little blue bird it is often very difficult to be away from it for any length of time.
Are we afraid that we are missing something?
I don't know, but the impulse is strong. I have it on my Mac, my PC and on my iPhone – I'm always just a click away from my Twitter account – and I love it.
My initial scepticism has been replaced by an admiration of how a simple idea has transformed the way that people interact, and in some cases, how they think.
If you want to complain about something, influence, promote or criticize – then Twitter is probably, at the moment one of the best places to do it.
What are your experiences of Twitter?
Is Twitter bad or good for you?
Let us know what you think
© 2011, ©Active Consultants 2011. All rights reserved. Copying in part or in entirety only permitted by written consent

Copyright protected by Digiprove © 2011
All Rights Reserved
Original content here is published under these license terms: X 
License Type:Commercial
License Summary:You may read the original content in the context in which it is published (at this web address). You may make other uses of the content only with the written permission of the author on payment of a fee.
Republished by Blog Post Promoter