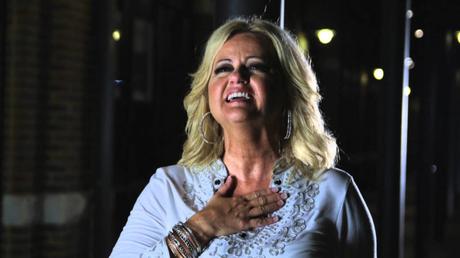 On the same day a record 2.9 million women marched worldwide to convey a message of complete disapproval of President Donald Trump, Gospel singer, Vicki Yohe  took to Twitter to show her support for the newly elected President and ended up getting dragged by some angry followers in the process.
In fact, it  was so bad (and it hasn't stopped)  that the  singer turned her timeline off to protect it from further harassment.  Check out what she posted: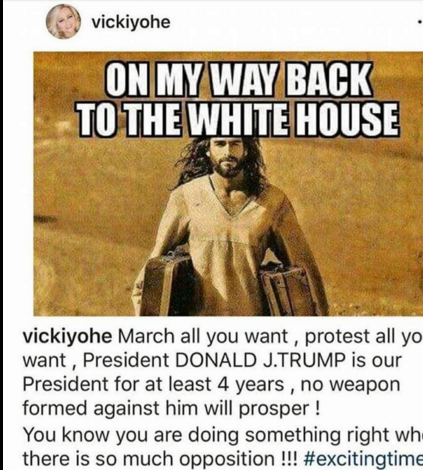 One twitter follower wrote,
For a Christian artist to imply that Jesus vacated the White House during the last administration is sick and offensive.#vickiyohe
Another one wrote,
It's time to call the comments by #vickiyohe what they are….insulting, offensive & contrary to the faith she claims to defend in song.
Do you agree that Twitter should be angry with Vicki Yohe?