By Susan Duclos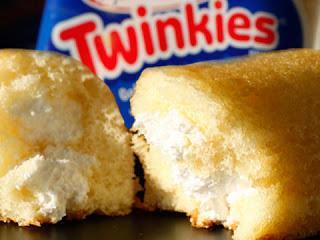 Hostess Brands LLC—Metropoulos & Co. and Apollo Global Management LLC's  new incarnation of the baking company that liquidated in Chapter 11—is reopening four bakeries in the next eight to 10 weeks, aiming to get Twinkie-deprived consumers the classic snack cake starting in July, the WJS reports.
$60 million will be pumped into the plants between now and September, 1,500 workers or more will be hired, but those workers will not be represented by unions.
Chief Executive C. Dean Metropoulos said the company will pump $60 million in capital investments into the plants between now and September and aims to hire at least 1,500 workers. But they won't be represented by unions, including the one whose nationwide strike sparked the 86-year-old company's decision to shut down in November.
"We do not expect to be involved in the union going forward," Mr. Metropoulos said in an interview Wednesday.
Hostess Brands Inc., the company that filed for bankruptcy protection in January 2012 and eventually sold off its brands and plants to several buyers, was once powered by 19,000 workers, 15,000 of whom were represented by unions. The company's largest union, the Teamsters, had agreed to a new labor contract following a contentious bankruptcy trial. But the second-largest union, the Bakery, Confectionery, Tobacco Workers & Grain Millers International Union, launched a work stoppage after the company imposed new labor terms on the union's members. Hostess said the strike crippled its operations, forcing it to shut down.
A Teamsters spokeswoman declined to comment. A spokeswoman for the bakers union couldn't be reached for comment Wednesday.
The new Hostess plants
are opening in
Columbus, Georgia; Emporia, Kansas; Schiller Park, Illinois; and Indianapolis, Indiana.
This runs completely contrary to what the president of the bakers union was spewing earlier in the year:
In February, before the $410 million sale to Metropoulos and Apollo was finalized, the president of the bakers union expressed confidence that his thousands of out-of-work members would find opportunity at the Hostess facilities once they were reopened by their new owners. President David Durkee said the strike had left the union in "a position of strength," and he expressed confidence its workers would get a better deal from the new owners than Hostess offered during the bankruptcy case, its second in recent years.
He added that the only way for the brands to have a "seamless restart" would be to hire back unionized bakers. "Only our members know how to get that equipment running," Mr. Durkee said. "A work force off the street will not be able to accomplish that."
But Mr. Metropoulos and his son, Daren, the co-CEO of Pabst Brewing Co. who is also heading up the reborn Hostess's marketing strategy, expressed confidence they would be able to find skilled, nonunion workers near the four plants, which are in areas with high unemployment.
"We're trying to find the most qualified people in these local markets to come work for the company," Daren Metropoulos said.
President of the Bakery, Confectionery, Tobacco Workers & Grain Millers International Union, David Durkee, quoted above, sat at the top making approximately $244,396.00 in total compensation,
according to Union Facts salary page
, while 15,000 of their union workers were left jobless after the union forced their workers to strike, causing Hostess to close it's doors.
With this news that those union workers will not be getting those jobs back, I wonder how strong Mr. Durkee is feeling now?