Watching TV series on the net has become my past-time (see: passing time) whenever I've got a lot of free time.
As you all know, classes has been suspended since Monday due to typhoon Maring and the southwest monsoon. And our classes will resume on Tuesday. See, 9 days at home. What shall I do? I'm so lazy to study and we don't have any homeworks.
I've become addicted in
Pretty Little Liars BOOK SERIES
and I'm now on the fifth book (I started reading 2 weeks ago). I searched the net for some information and trivia about the book and found that there is also a
PLL TV SERIES
. I became curious since the TV series' plot is way, way different from the BOOK series. So I searched the net for the past episodes and been watching it for three days.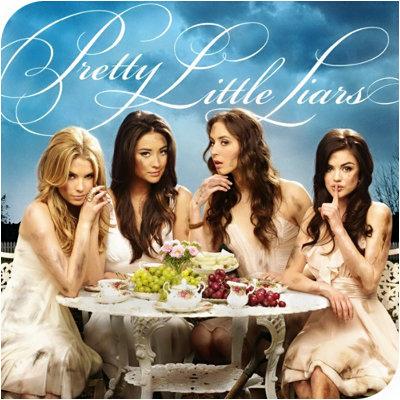 Never trust a pretty girl with an ugly secret.
I've just finished watching the 1st season ( in 3 days!) and I can say that the plot is really different from that of the book. And for me, the TV series is much, much addicting since you get to "see" the actors/actress, their facial expressions etc., unlike in the book. O course, admit it, it is hard to imagine sometimes.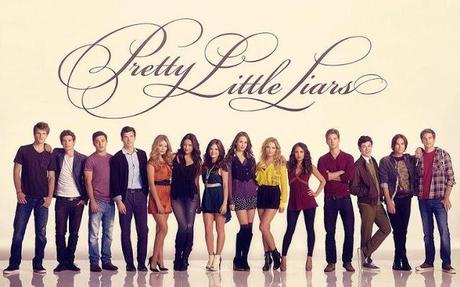 The PLL Cast
And now, I'm on the 2nd season and I just can't have enough of it. I'm so excited to know who A is and who are on the "A-team." And for the book series, I still read it before I go to sleep.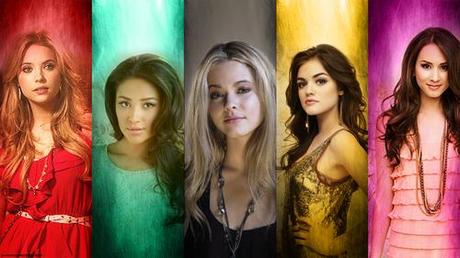 Can't get enough of them.
Are you also fond of watching TV series?Which one is your favorite? Share it on the comment box below.