Boy, this iPhone app makes it so easy to have what every pet owner wants, an instant opportunity to show off and browse through the most beautiful, adorable, or just nutty pictures of their pets.  A PetBook is so easy to create.... if you have an iPhone.  And if you don't?  Get one, or beg the designer of this app, Med ART Studios, to make it workable from your computer.  After all, the app is free...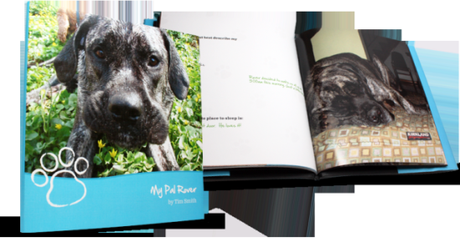 PetBook - all from an iPhone app
As you can see from these screen shots, PetBook is not just a neat place to accumulate photos; it's a journal for you to create all your pet or pet family's memories.  And PetBook provides plenty of suggestions in case you need them.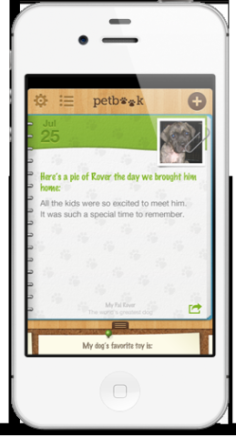 PetBook iPhone app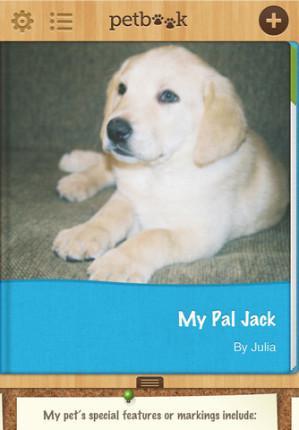 PetBook iPhone app image
When your book is complete, you can order an 8 x 8 inch hard-cover book with your pet's photo right on the cover for only $29.95, with a small fee for extra pages. A soft cover book is $19.95, and a PDF is only $4.95 - great for emailing to your friends and family.
You can download the PetBook app through the Apple iTunes store. 
That's the buzz for today!