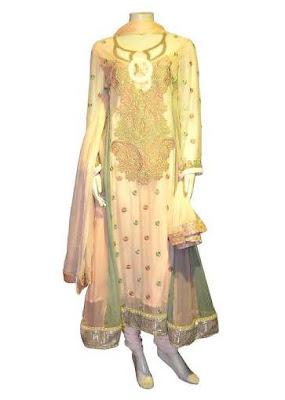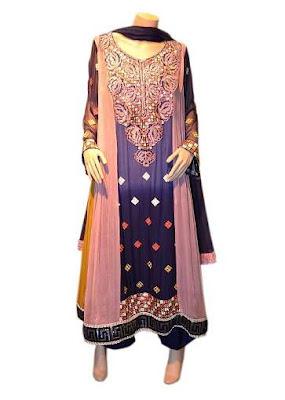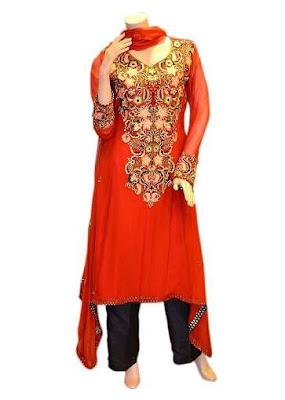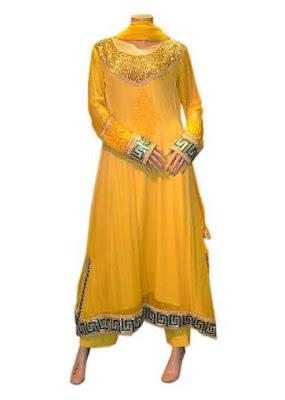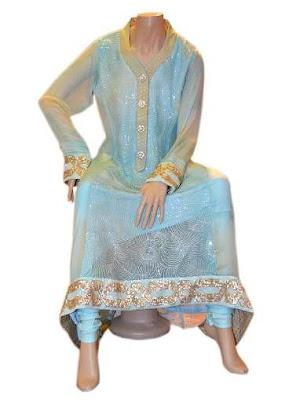 Turn Style is of the leading fashion brands of Pakistan which has recently launched Ladies Outfits for Eid 2012 which are looking striking. Turn Style has nicely blended the long shirts designs and sarees in their own mold and has elegantly adorned all these long shirts with intricate embroidery and stone work. All these latest fashion dresses of Turn Style are looking eye catching and perfectly stitched according to latest fashion trends.
Turn Style was established in the year 1979 and since then, the brand has gained popularity at a quick pace. Turn Style never compromised on quality and this is of the largest advantage that the brand posses over most of its competitors.
In past few months they have seen some stylish stitching trends setting the tone for fashion 2012 in Pakistan but such stitching trend which stayed a bit long and expected to over on for some time is long shirts stitching pattern. Top Fashion Designer of Pakistan Fashion Industry has unveiled their own blend of long shirts which has made it feasible for long shirts fashion to stay a bit longer.
Ladies Outfits for Eid 2012 by Turn Style has been stitched keeping in view latest fashion trends and traditional designs of Pakistani dresses. You will find nice bright colors in this collection. Females and girls who were looking for eid new dresses which are inspired from traditional stitching designs will certainly love Turn Style New Collection 2012 and in the event you were looking for something unique, then Turn Style also has few sarees in their latest collection as well.