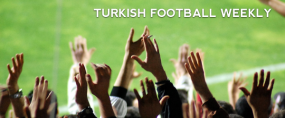 On this episode of Turkish Football Weekly, there's a wide variety of discussion.
The Turkish Football Federation has some new rules for fan misconduct and a new foreigner cap (again).
Besiktas have made some moves, in terms of players coming in (or not in one case), and a club official going out.
Fenerbahce officially sign a new player that they have been rumored to have been signing.
Trabzonspor hires a new coach and whether the chairman of that club will have the patience to stick with him.
Other signings going around Turkish football.
Oh, and take a guess into one of our co-host's easter egg, which he decided to make because the league season starts up in late August.