Roasted sweet potatoes are stuffed with a Mexican turkey and corn mixture, and smothered with smoked Gouda.  A delicious and fun alternative for taco Tuesday!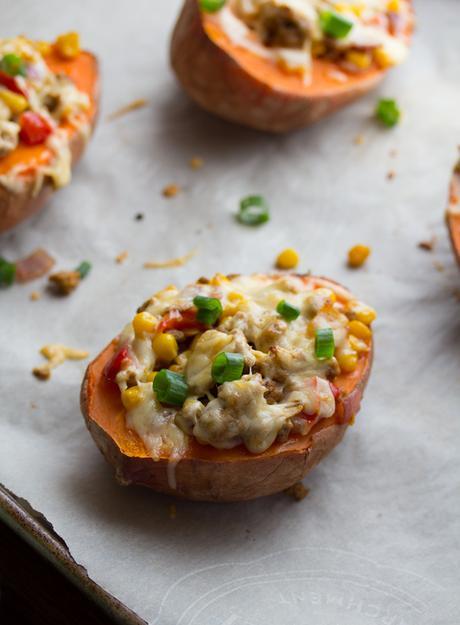 Look, it's Tuesday and I made tacos!  That was totally planned…riiiight…wink wink.
I guess these don't exactly look like tacos, but they are kind of…taco-ey.  I mean, you have all of your essential taco components: filling, cheese, and some sort of thing to wrap around the filling and cheese…if you use your imagination it's kind of wrapping.
OK so tacos or not, they are yummy, healthy, and gluten-free!  As a huge lover of all things gluten, it's pretty much always a complete accident when gluten-free happens.  So here's my happy accident for all you celiacs out there.
Continue reading: TURKEY, CORN AND SMOKED GOUDA SWEET POTATO BOATS