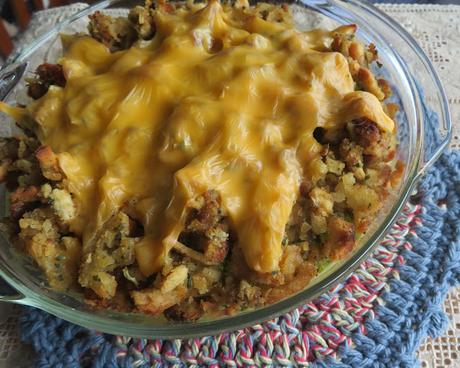 A lot of my American readers have refrigerators bulging with turkey leftovers this morning, and in just a short month my British and Canadian readers will be in the same position. 
Some of you will be scratching your heads and trying to come up with new and interesting things to do with them.  One thing I have never had a problem with and that is using up leftovers!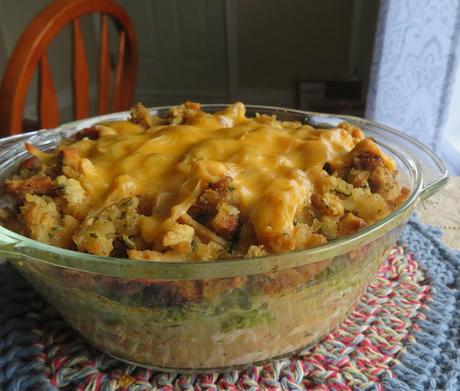 My mother always called me the Queen of Leftovers.  But really I learned everything that I know from her. She always made the most of everything she was given.   
Every time we had a roast dinner of any kind we would be looking forward to the leftovers most of all.  Well almost most of all I guess. We still really enjoyed the roast dinner!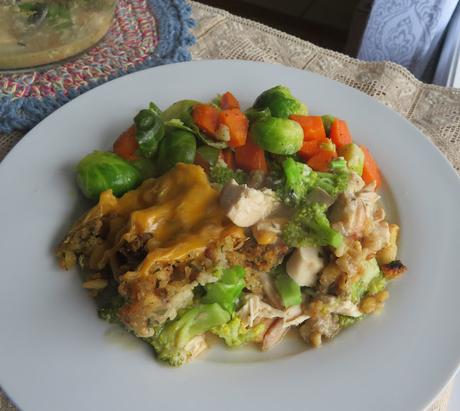 This Turkey, Broccoli & Stuffing Casserole is one of my favorite things to do with my leftovers.  It uses up some of the meat, gravy and some of the stuffing.   
This delicious recipe is sized for two to three people. 
If you have leftover vegetables, you can use that in place of the broccoli, or you can simply reheat them and serve them on the side.  Today that was brussels sprouts and carrots.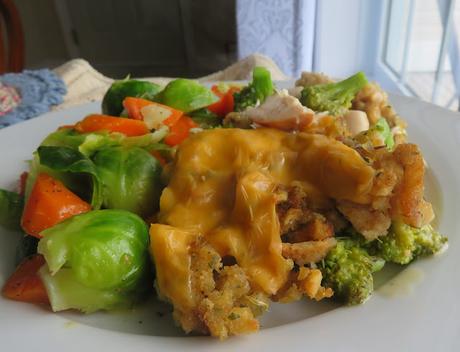 If you don't have any leftover gravy you can use a can of condensed cream of chicken soup, or make a gravy from scratch using my recipe here, which doesn't require the use of drippings. 
You can leave out the sour cream altogether and just use the equivalent in gravy, which is what I did today.  You can also use a can of gravy if you have it.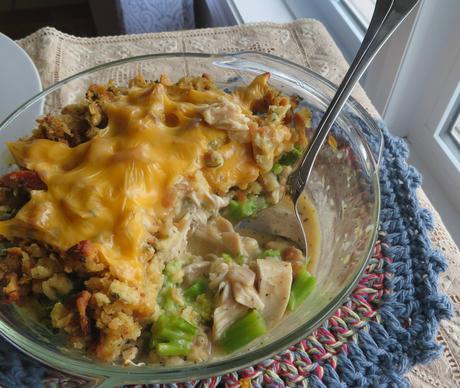 Turkey, Broccoli & Stuffing Casserole
Yield:
2 - 3
Author:
Marie Rayner
Prep time: 5 Min
Cook time: 30 Min
Total time: 35 Min
Turkey, Broccoli & Stuffing Casserole is the ultimate dish when it comes to Thanksgiving leftovers. Quick and easy to put together it gives the cook a well earned rest the day after the big meal!
Ingredients
1 1/2 cups (250g) leftover cooked turkey, cubed (can use chicken also)
1/2 cup (60g) full fat sour cream
1 cup (120g) leftover gravy
1 small broccoli crown, chopped and steamed for 5 minutes
1 1/2 cups leftover stuffing
3 slices of processed cheese
Instructions
Preheat the oven to 350*F/180*C/ gas mark 4. Butter a small casserole dish.
Mix the cooked turkey, gravy and sour cream together in a bowl. Spread this in the casserole dish. Top with the steamed broccoli in a single layer. Crumble the stuffing on top.
Bake in the preheated oven for 20 to 25 minutes. Remove from the oven, top with the cheese and return the casserole to the oven for a further 5 minutes to melt the cheese.
Serve hot.
Did you make this recipe?
Tag @marierayner5530 on instagram and hashtag it #marierayner5530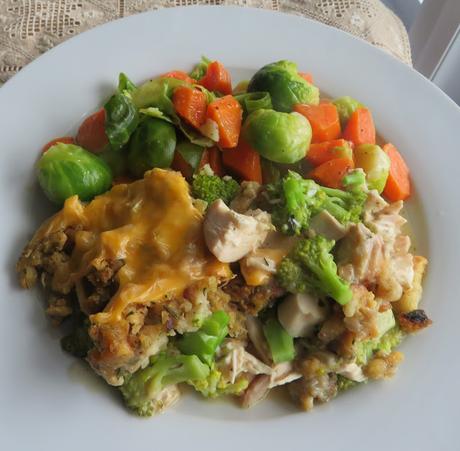 Here are some more tasty ideas this morning to help you use up some of those scrumptious leftovers. Of course you could just have a reheat of the leftovers, but it's also nice to dress them up in a few different ways too!
You Brits and Canucks might want to bookmark this page as Christmas is less than a month away and you 'll be wanting to figure out what to do with your Christmas Turkey leftovers then!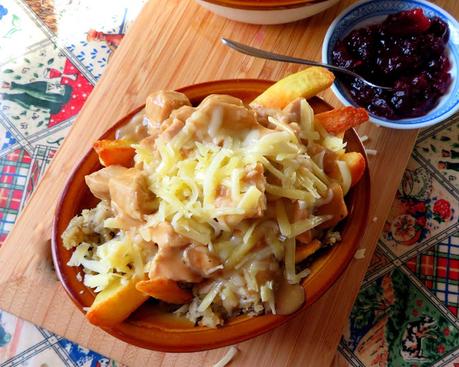 Hot Turkey Poutine
. 
It's your favorite sandwich, but it's not a sandwich.  It's poutine!  
Chips, cheese, gravy, stuffing and turkey!  This is soooo good, I often just buy a small turkey breast roast to cook just so we can have it. You don't get much better than this!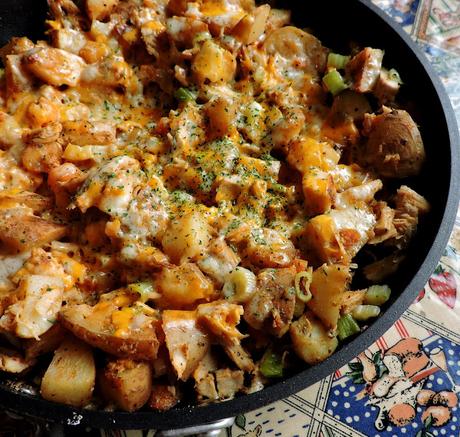 Turkey Hash
.  This dish is something I like to do with leftover turkey.  It's really simple to make and quite delicious.  
With both sweet and regular potatoes, celery, carrots, spring onions and plenty of cheese!  Pass the lefover gravy! Yum yum!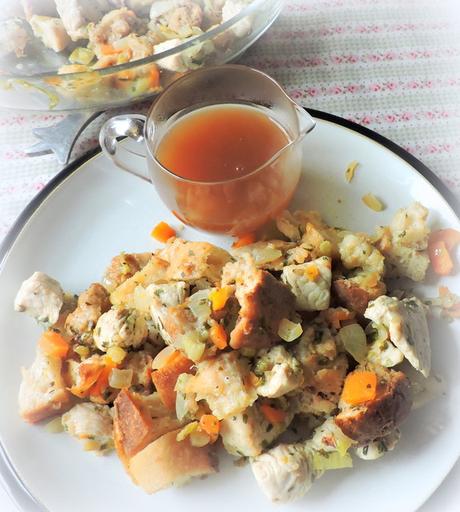 Turkey & Stuffing Casserole. A hearty casserole that is healthy and deliciously low in fat and calories, served with it's own gravy.  
This is one of my favorite things to do with leftovers.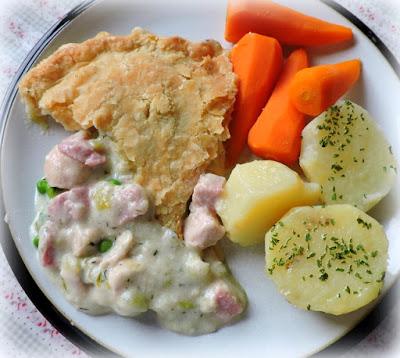 Turkey & Ham Pie
. How to turn a little bit of leftover cooked ham and cooked turkey into a delicious new creation that the whole family will love.  
Creamy and rich. If it is in a pastry I am all over it. I adore pot pies and this is fabulously tasty!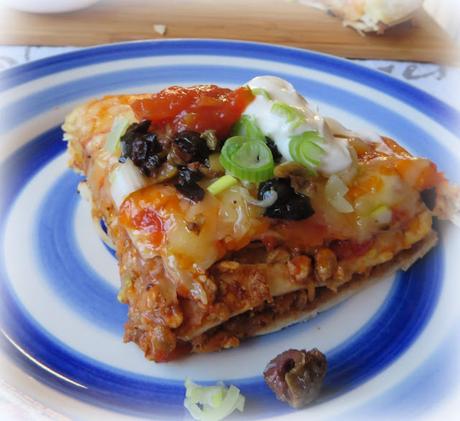 Stacked Turkey Mexi Melts
.  These are surprisingly hearty and delicious.  Serve with a salad on the side for a complete meal. 
Although the recipe does use ground turkey, you can just replace that with chopped cooked turkey and they will be just as delicious!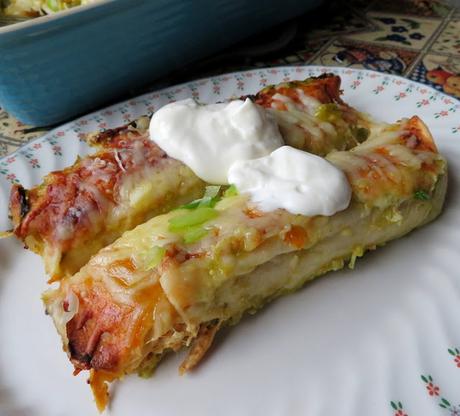 Green Chili Turkey Enchiladas
. Rich, creamy, spicy and delicious.  A great way to use up some of your leftover holiday turkey! Fabulously tasty! I just adore these!!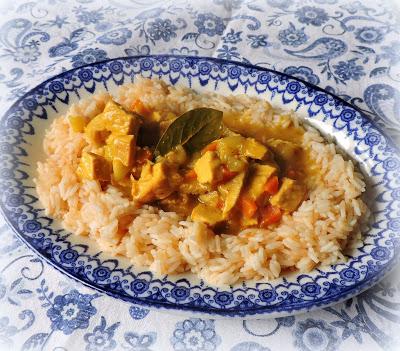 Bombay Turkey
.  Who fancies a curry?  Something deliciously different to do with your turkey leftovers! 
This always goes down a real treat with everyone.  A bit of rice, some naan bread on the side and nobody minds in the least that it is leftovers!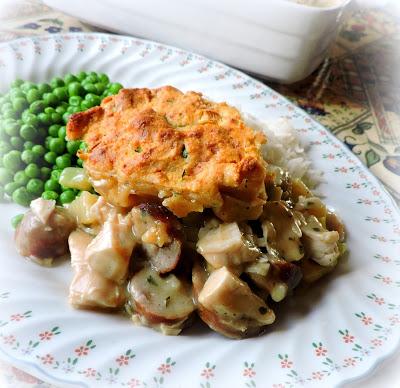 Cheesy Cornbread Turkey Pot Pie
.   You are going to love this delicious version of a Turkey Pot that I am sharing. Whether you are in the UK and looking at this after Christmas, or in North America, it is sure to please everyone!  
  Leftovers from your holiday meal, put together in a very delicious way.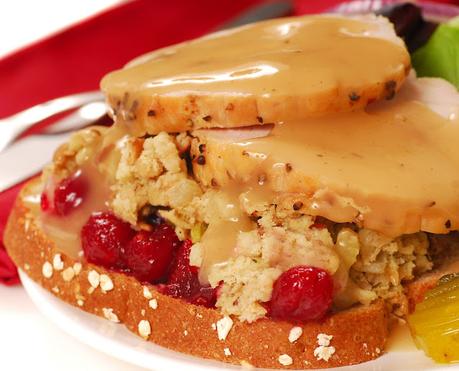 Of course you can have a plain old turkey sandwich, but why not dress it up a bit and serve it open faced on a rustic piece of bread, topped with some leftover cranberry sauce.
Add some of the leftover stuffing heated and crumbled on top of the cranberry, then the heated sliced turkey and some heated leftover gravy ladled over top. Delicious with a few sliced pickles and some potato crisps on the side!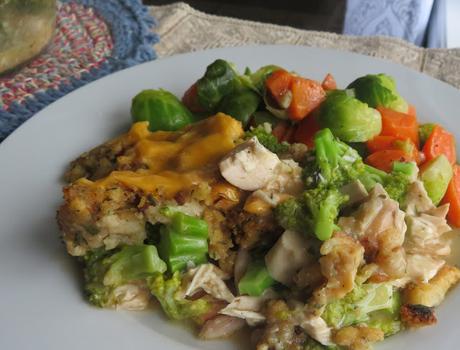 And there you have it! A multitude of ways to use up some of your temptingly tasty turkey leftovers! I am sure some of these will come in handy!
This content (written and photography) is the sole property of The English Kitchen. Any reposting or misuse is not permitted. If you are reading this elsewhere, please know that it is stolen content and you may report it to me at: mariealicejoan at aol dot com Thanks so much for visiting. Do come again!