Visiting a new country is a new journey, every city is a new discovery… Three days in Tunis, Carthage and Sidi Bou Said were surely not enough for me to live the complete Tunisian experience but it was enough to make me want to come back again really, and I am hoping really soon.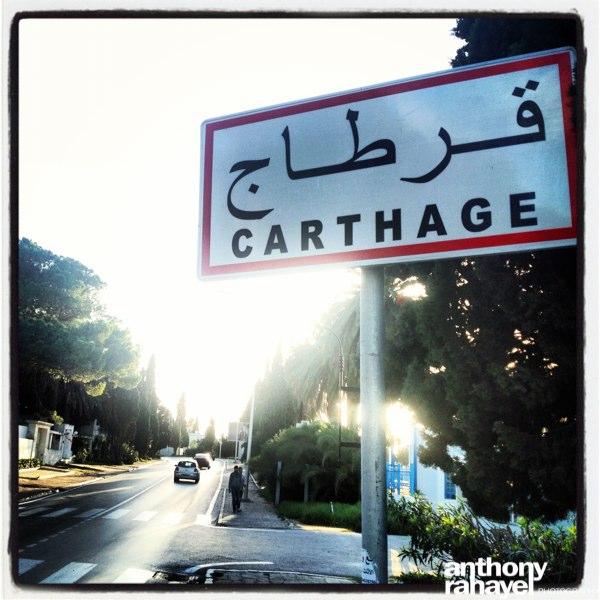 Tunis is a city I fell in love with the minute I landed at
Carthage International Airport
as it reminded me of the capital back home. Lovely people who are welcoming and show a zest for life a very few Arab countries express. The architecture of the city also resembles that of Lebanon as well.Although I spent three simple and quick days, I had the chance to have couple of meals at some of Tunisia's renowned restaurants, taste some of this country's local culinary traditions and learn as much as I can about the traditions of a civilization that dates back to a thousand years.The first thing you'll notice is that Tunisia doesn't have any international fast food chains like McDonald's or Burger King. The only two brands you'll find around are Geant and
Carrefour
, two of France's main supermarket chains. If you're looking or craving for something fast go for the Lebanese Shawarma or any local sandwich.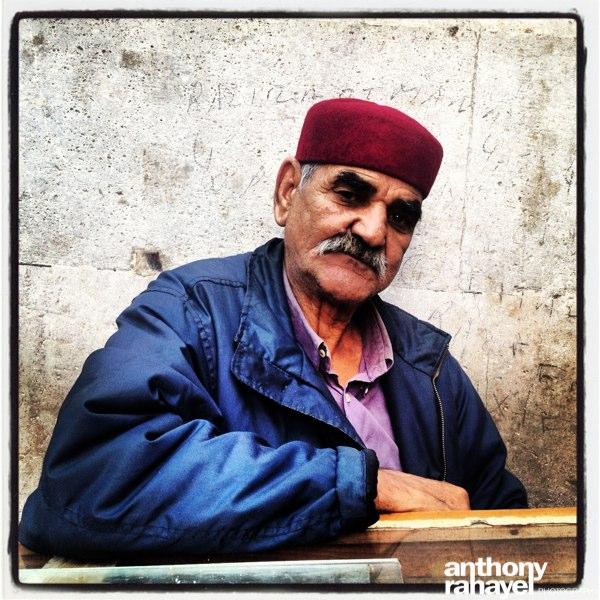 The main Tunisian dish is Couscous renowned all over North Africa. The one in Tunis is known for being different from that of  Morocco which has become famous around France. 
Couscous is served with a meat or vegetable stew spooned over it. It is a staple food throughout Algeria, Morocco, Tunisia, and Libya. Couscous was elected as the third favorite dish of French people in 2011 in a study by TNS Sofres for magazine Vie Pratique Gourmand and the first in East of France.
In Tunis, it is made mostly spicy with
harissa
 sauce, it is served with almost everything, including lamb, beef, camel, and poultry. Fish couscous is a Tunisian specialty, it can also be made with octopus in hot red spicy sauce. Couscous in Tunisia is served on every occasion; it is also served sweetened as dessert called Masfouf, mostly during
the whole month of Ramadan
.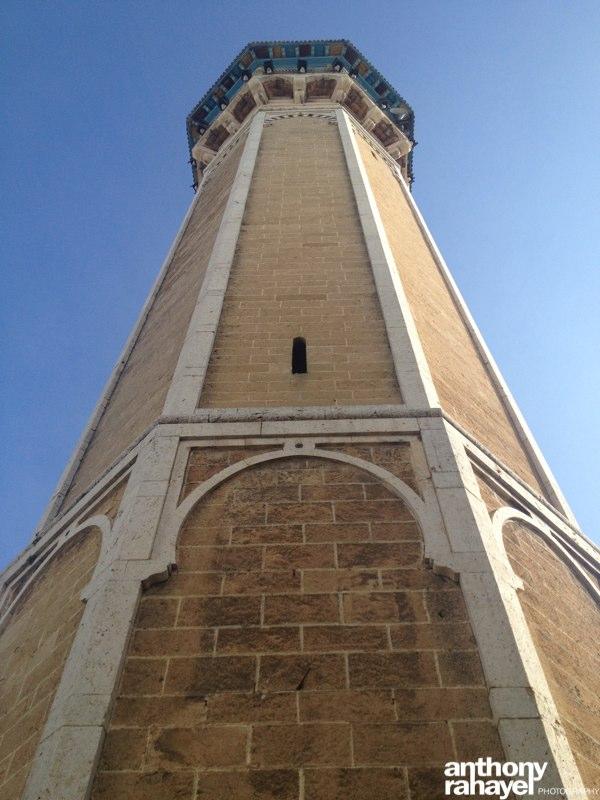 To be honest, it's not one of my favorite dishes so I kept it until the end, just to experience it. Other specialties is harissa; a spicy pepper mix everyone eats before and with every meal. The one I tried was mixed with raw egg at The Cloche d'Or, a typical local restaurant.
La Cloche D'Or Restaurant, Tunis
Harissa is a Tunisian hot chili sauce whose main ingredients are piri piri,serrano peppers and other hot chili peppers and spices and herbs such as garlic paste, coriander, red chili powder,caraway as well as some vegetable or olive oil. It is most closely associated with Tunisia, Libya and Algeria.It can also be found in countries with strong Arab presence such as France or Germany.
Recipes for harissa vary according to the household and region. Variations can include the addition of cumin, red peppers, garlic, coriander, and lemon juice. In Saharan regions, harissa can have a smoky flavor. Prepared harissa is also sold in jars, cans, bottles, tubes, plastic bags and other containers. In Tunisia, harissa is used as an ingredient in a meat or fish stew with vegetables, and as a flavoring for couscous. It is also used for lablabi, a chickpea soup usually eaten for breakfast. In some European countries it is used sometimes as a breakfast spread for tartines or rolls. Harissa paste can also be used as a rub for meator eggplants.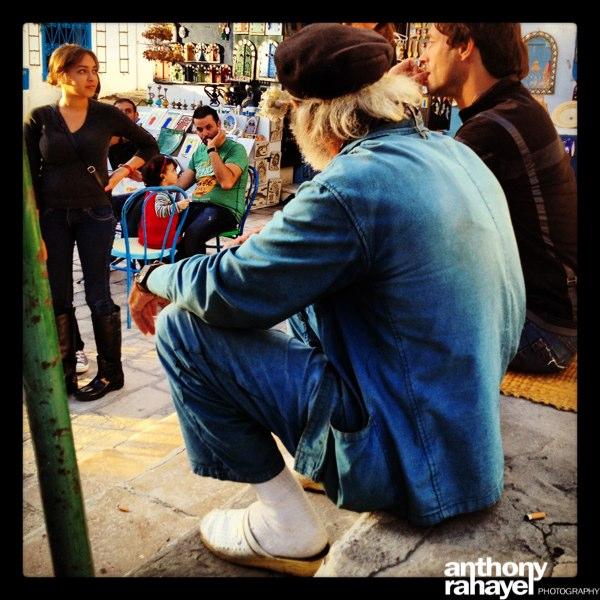 Staying at the Golden Tulip Al Mechtel, I made sure not to miss anything of the complete experience:
Staying at the Golden Tulip Hotel El Mechtel, Tunis
Peppino the Italian restaurant, Afandi the Lebanese diner and the all day dining buffet experience.
Breakfast at La Flore Restaurant, Tunis
Buffet Dinner at La Flore Restaurant, Tunis
Peppino: Taste the Flavors of Italy in Tunis
Delicious Lebanese Creations in Tunis: Afandi Restaurant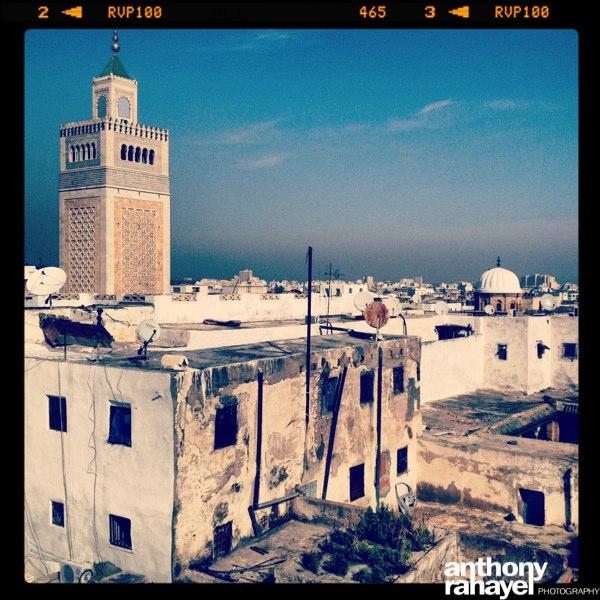 Around town everybody recommends two restaurants/lounges where they start with a dinner followed by a long party. La Closerie and Angelina, both places are popular among the Tunisian youth looking to have fun on the weekends.
Angelina Restaurant, La Sukra, Tunis
La Closerie Restaurant Lounge, La Soukra, Tunis
The hype created an interest in me. What I experienced was something far less than what I had expected.A place I liked is Sindbad – where you can have a quick dinner followed by a long night of dancing and fun until they early hours of the morning.  Sindbad reminded me of our local Skybar.
Sindbad: Eat and Dance Under the Stars in Gammarth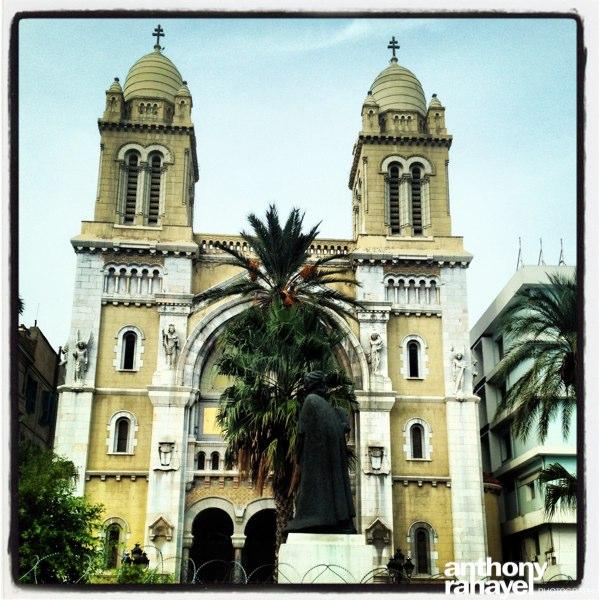 I tasted, learned and discovered a lot about Tunisian food:
Lablabi is a Tunisian dish based on chick peas in a thin garlic and cumin-flavored soup, served over small pieces of stale crusty bread. It is commonly eaten in inexpensive restaurants. Raw or soft-cooked egg is nearly always added to the hot soup mix, along with olive oil, harissa, additional cumin, capers, tuna and sometimes olives, garlic and vinegar or lemon or lime juice. Further garnishes may include cilantro, parsley and scallions. A traditional, but rarer, version, hergma is made with cows' trotters.
Tajine, or tagine, tajin, is a dish from North Africa, that is named after the special earthenware pot in which it is cooked. A similar dish, known as tavvas, is found in the cuisine of Cyprus. What Tunisians refer to as a "tajine" is very different from the more well-known Moroccan dish.Tunisian tajine is more like an Italian frittata. First, a simple ragout is prepared, of meat cut into very small pieces, cooked with onions and various spices, such as a blend of dried rosebuds and ground cinnamon known as baharat, or a robust combination of ground coriander and caraway seeds; this is called tabil. Then something starchy is added to thicken the juices – common thickeners include cannellini beans, chickpeas, breadcrumbs or cubed potatoes. When the meat is tender, it is combined with whatever ingredient has been chosen to be the dominant flavoring. Examples include but are not limited to fresh parsley, dried mint, saffron, sun-dried tomatoes, cooked vegetables, or even stewed calves' brains. Next, the stew is enriched with cheese and eggs. Finally, this egg and stew is baked in a deep pie dish, either on the stove or in the oven until both top and bottom are crisply cooked and the eggs are just set. When the tajine is ready, it is turned out onto a plate and sliced into squares, accompanied by wedges of lemon. Tunisian tajines can be made with seafood or as a completely vegetarian dish.
Asida is an Arab dish made up of a cooked wheat flour lump of dough, sometimes with added butter or honey. Similar to gruel or porridge, it is eaten in Libya, Tunisia, Saudi Arabia, Sudan, and Yemen. It is usually eaten by hand, without the use of utensils. Often served during religious holidays such as Mawlid and Eid, it also served during traditional ceremonies accompanying the birth of child, such as the 'aqīqah, the cutting of the hair of a newborn seven days after birth. A simple yet rich dish, which is often had without other complementary dishes, it is traditionally served as a breakfast dish and is also fed to women in labor.
Allouch, the famous goat they sacrifice during Eid Al Adha. During the festive season, Tunisians gather to eat the famous goat. Quantities finish before everyones gets served.
Bsisa, is a typical North African food (Breakfast), based on flour of roasted barley.Bsisa, Howira, and Zumita are all varieties of mixtures of roasted cereals ground with fenugreek and aniseed and cumin and sugar. This kind of food is known in Tunis and Algeria as well as throughout Libya. Its history goes back a long way, and travelers and nomads used to take bsisa with them on their journeys since it was both full of nutritional value and easy to carry in its ground powder form. The herbs and spices that are added to the cereals can vary, and the mixtures can also be used as a liquid when added to milk or water, creating a strongly-floured drink called Rowina. The most common use for bsisa and howira is to mix them with olive oil into a paste. This is then typically eaten with dates or figs for a quick meal which is energy-rich and healthy.
Kadid: Many varieties are displayed on Tunisian tables on the day of Eid Al Kebir and probably the most prominent of all is grilled lamb, couscous with Osben — a set of vegetables and sheep's organs stuffed in sheep guts, Kadid — dried meat, and Kelea — lamb and tomato sauce.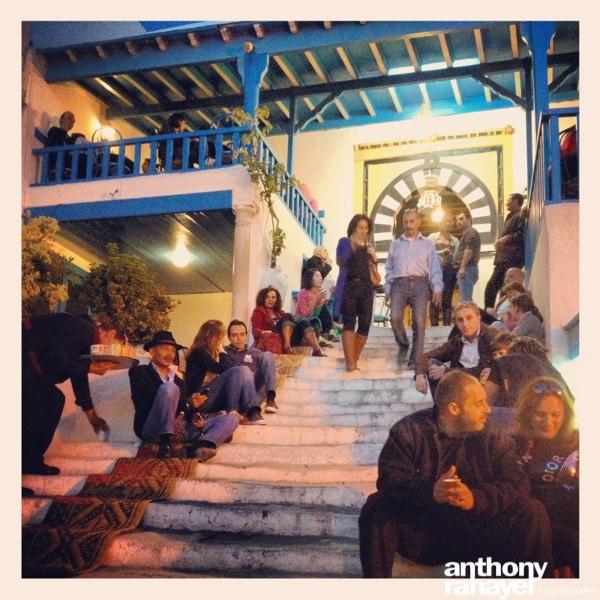 Some things to remember:
Tunisian Mulukhiya is totally different from the one we are used to eating in Lebanon
French bread is commonly available everywhere
Tunis is well known for its seafood like all other Mediterranean cities
Do not leave without tasting the Harissa, you'll love it
Coffee is a very important ritual. Coffee with Shisha in the afternoon or after work is a must for the majority of Tunisian men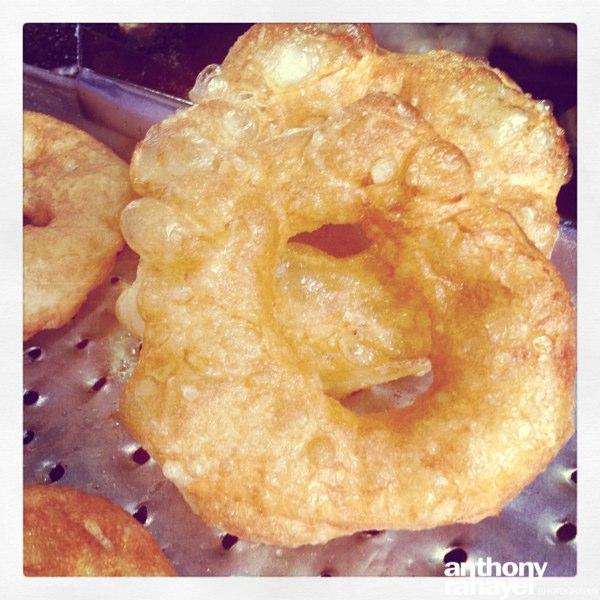 Le Cafe Des Delices, Sidi Bou Said, Tunisia
A couple of kilometres from the city center, in the region of Sidi Bou Said, is the famous Cafe des Delices, a place that was made internationally famous through a French song by Patrick Bruel.  There I enjoyed a quick cup of coffee and enjoyed the beautiful view before going to taste the local Donuts: Bambaloni
My Latest Discovery: Bambaloni at Sidi Bou Said
An enchanting week-end where I learned a lot about a culture I underestimated. Book your next vacation to Tunis, a country of dreams.

Read more about Tunisian CuisineHoping to visit Tunis again soon.
Tunisair Carthage Airport Business Lounge
























Pages  [
1
]  [ 2 ]  [ 3 ]  [ 4 ]  [ 5 ]  [ 6 ]  [ 7 ]