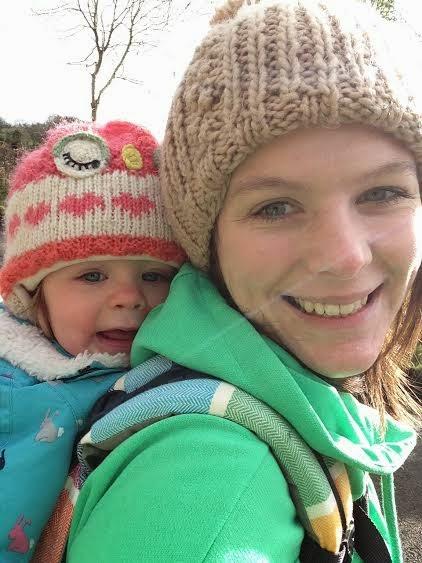 I mentioned in a post last week that I got a brand new Tula, and was gushing about how much I love it.
I've posted lots of times before about my babywearing ways, which have now blended into my toddler-wearing ways. Even though Isabelle is 23lbs and almost 2 years old, I still love wearing her - in fact now more than ever as she can chatter in my ear as we walk, and we have some lovely mommy & me time.
I had never been a fan of buckle style carriers but last summer I noticed that my mei tai wasn't feeling comfortable anymore and it felt like I needed more support, so buckles were the way to go. From there, it has been a slippery slope into the Tula world.
It started when I bought a preloved Retro Bikes print canvas Tula after lusting over it for some time. I was immediately won over as not only was it just gorgeous, but it was so, so comfortable. Isabelle felt weightless the first time I popped her into it, and after adjusting it properly there was nowhere that it pulled, pinched, dug in or felt sore. I still can't get over how absolutely weightless she feels when I wear her in a Tula! It adjusts with buckles under the arms, around the waist and on the chest strap. I have them all as tight as they will do, and can honestly say that the Tula is the most comfortable way I have ever worn Isabelle. The padded straps never dig in, and the wide waist band really spreads her weight well.
After buying the Retro Bikes, I spent an insane amount of time on various Tula Facebook groups lusting over other prints and carriers. It was there that I learnt about the world of wrap conversion Tulas - carriers they make with woven wraps. This is where the Tula world gets a bit crazy.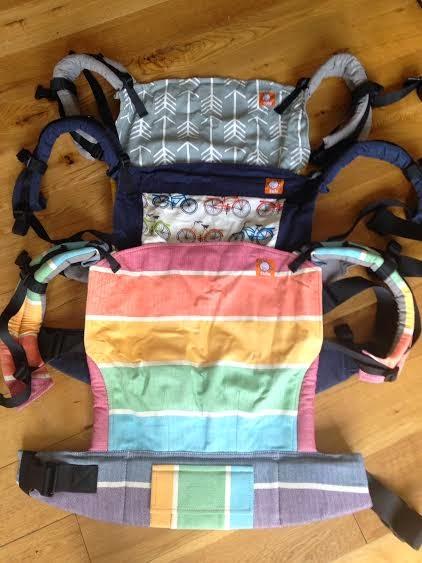 The WC Tulas are only sold in stockings. Tula release these WCs in small batches during a stocking. They post them at a specified time on their website and only those with the fastest finger manage to buy one. In the USA, they sell out in seconds. Us European bunch are much more civilised, and it can be at least several minutes until ours are all gone! Because they are released in such small batches, these Tulas become very highly sought after and their price sky rockets. A WC you can buy for £200 can end up being sold on for £800 or more! It's a supply and demand market, and the demand is high while supply is low, so WC Tulas just become more and more sought after, pushing prices up even more....a perpetual cycle.
Anyway, I decided to give a stocking a go and was gutted not to score the Tula I wanted, but did score another. However, I knew I wouldn't love it, and when it arrived I never even tried it on and sold it to a mom in America on the bst (buy/sell/trade board). In the meantime, I bought a new Arrows print Tula to console myself after a rough time in November, and after initially hating it it really grew on me.
Over Christmas, I calmed down a bit, but then two weeks ago there was another EU stocking. During January I spent an insane amount of time eyeing up Tula WCs online, and had fallen in love with all things rainbow. I tried to get the most sought after rainbow in the stocking but failed....then ended up with my gorgeous Girasol Rainbow instead. I'm so pleased as I really do love it, and I have been walking the dogs more than ever just so I can get lots of use out of it!
I recently came across a Tula Pinterest board which has, seemingly, every Tula ever on it! If you follow my Pinterest you will have seen the insane number of Tulas I pinned earlier this week, because I would just love any of them! There is a definite rainbow theme....and also a serious price tag theme. Since I will probably never score any of these, I would have to pay market value which, for a few, is over £1500! No way. Never. So instead, I will admire them online. Here are a few of my favourites...