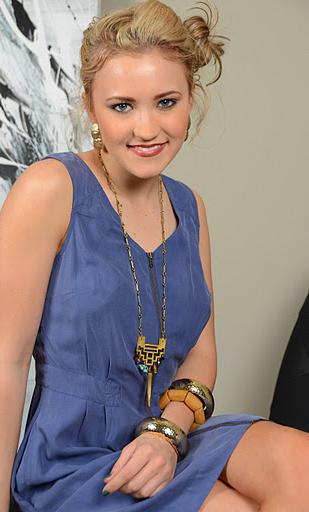 In honor of the 18th Annual Screen Actors Guild Awards (happening this upcoming Sunday!), we had a few celebrities stop by our SAG award suite and Emily Osment happened to be one of them! You may have seen her in Spy Kids 2, Spy Kids 3D, Hanna Montana or most recently Cyber Bully.
Emily ended up loving our  T.R.U. Indonesian Arctic Tusk Pendant Necklace, which is a perfect fit for the indie pop rock singer/songwriter that she is. We love how the necklace looks on her with that lovely bright periwinkle frock and stack of bangles.
Inspired by Indonesian designs, the pendant necklace is made in high quality with a matte gold slab tusk, Swarovski crystal beads and semi precious stones that hang from a geometric casting on a vintage link chain. And let me tell you, this is one of the most popular styles in the office and our brick and mortar store!

.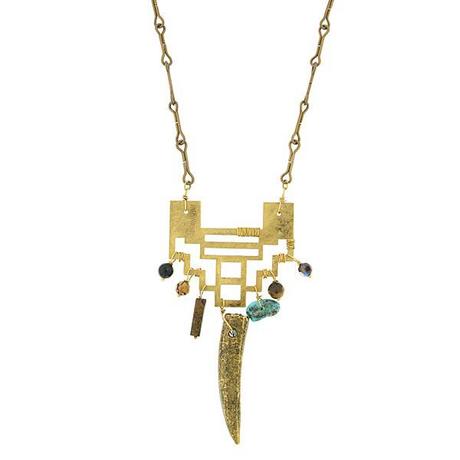 ''