Living in the Middle East gives me a lot of different experiences and exposure to all sorts of things, one of these is the term "trying to rain", which where I come from, there is no such thing as 'trying to rain'.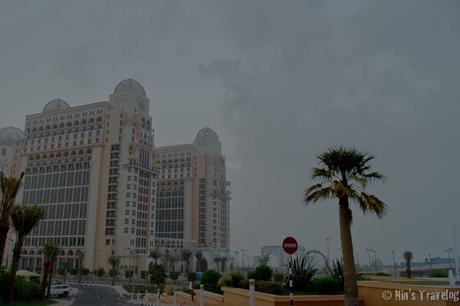 That is what it looks like, dark sky, not that cloudy enough, and it will go on for hours; today, its the whole afternoon, from 2.30 pm till sunset. Once it rains, it could be just a few drops of water and last only for 5 minutes.
Where I come from, on the equator, when the sky becomes dark then immediately after that it will start raining, regardless of whether it's drizzling or 'pissing stair rods'.