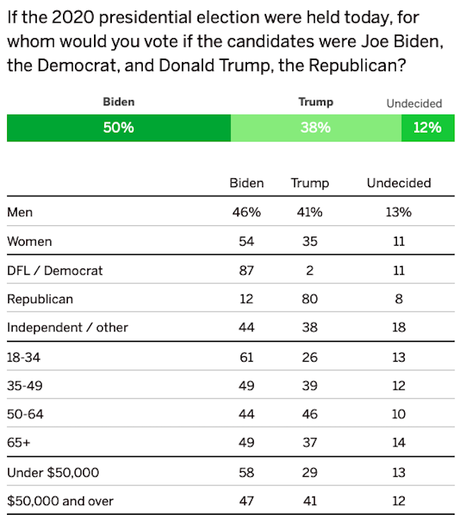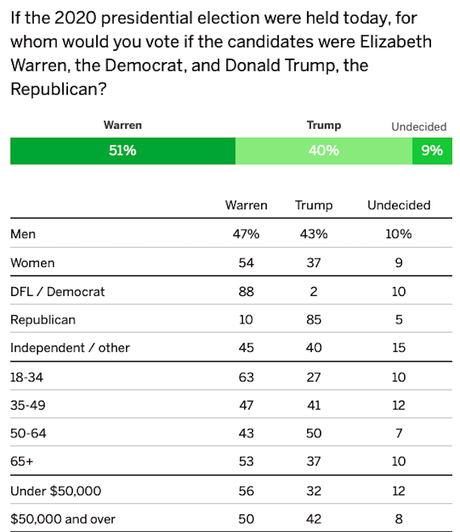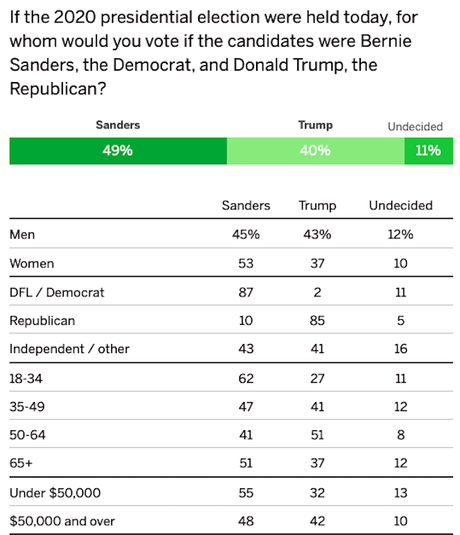 The charts above are from the Star-Tribune Minnesota Poll -- done between October 14th and 16th of 800 registered Minnesota voters, with a 3.5 point margin of error.
It shows that at this time, all three of the leading Democrats would easily beat Trump. Biden would win by 12 points, Warren by 11 points, and Sanders by 9 points.
Trump recently held a rally in Minnesota, and has told aides that he thinks he can win that state in 2020. This poll shows that is unlikely at best.