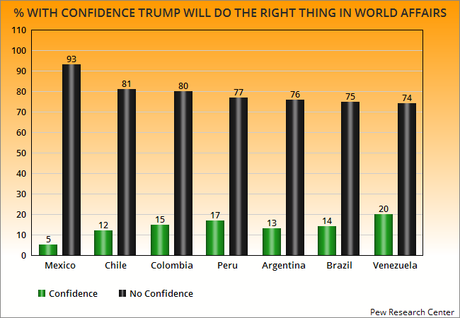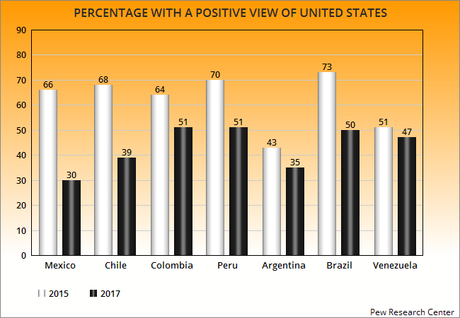 Why did Donald Trump decide to skip the Summit of the Americas recently, and send the vic-president instead. The charts above could be a big clue. Most of the people in Latin America do not like or trust Donald Trump.
These charts use information from a survey of seven important Latin American countries (Mexico, Chile, Colombia, Peru, Argentina, Brazil, Venezuela) by the Pew Research Center in 2017. Note in the top chart, huge majorities in all those countries have no confidence that Trump will do the right thing regarding world affairs.
That lack of trust and confidence in Trump has resulted in a much less positive view of the United States in all of those countries.
In other words, Trump is trashing the reputation of the United States with our Latin American neighbors -- just like he has done in the rest of the world.