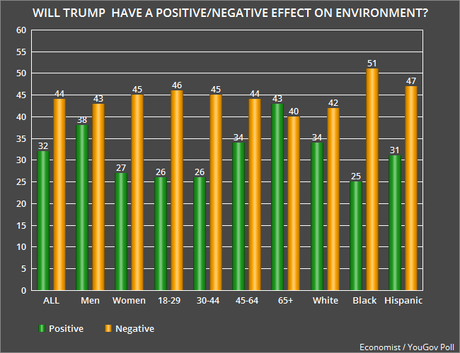 In his speech to Congress on Tuesday, Trump said his administration wants "to promote clean air and clean water". Considering what he has done in his short time in office, I would have to label that as an outrageous lie.
Trump started by nominating an EPA-hater to head that department -- a man who has sued the EPA dozens of times on behalf of the giant oil and gas companies and power producers. He has nominated as Secretary of the Interior a man who favors allowing drilling and mining in our national parks and preserves. He has issued an executive order cancelling President Obama's clean water initiative (which will again let polluters dump their filth in our rivers and streams). And in a few days he has said he will issue another executive order cancelling President Obama's clean air initiative (which required dirty power plants to clean up their act).
Trump is NOT promoting clean air and water. In fact, his actions are sure to make our air and water much dirtier. I would go so far as to say he will go down in history as the president who trashed our environment.
Fortunately, people are not believing his lies. As the chart above shows, more people think the Trump administration will have a negative effect (44%) of the environment than a positive one (32%) -- a substantial 12 point difference.
The chart is from a recent YouGov Poll -- done between February 11th and 13th of a random national sample of 1,000 adults, with a 4 point margin of error.