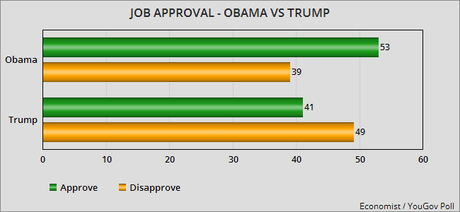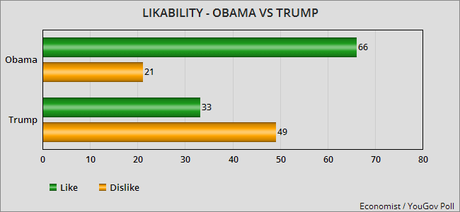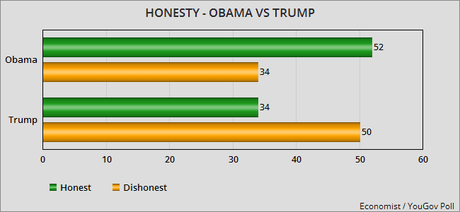 If there's anything about Donald Trump that is obvious, it's his hatred for President Barack Obama.
Some think it's because Obama once made a joke about Trump. Personally, I think it is because Trump is a racist, and he simply can't stand the fact that a black man was a good president. And it eats away at his narcissistic personality that he can't measure up to Obama.
I'm not the only person who thinks that. The American public sees Obama as having done a good job, they like him, and they think he was honest. They believe the opposite about Trump -- that he has not done a good job, they don't like him, and they think he's dishonest.
Trump would love to be considered a better president than Obama, but that's never going to happen. History will remember Trump as one of our worst presidents -- and Obama as one of our best.
The charts above reflect the results of the latest Economist / YouGov Poll -- done between August 3rd and 6th of a national sample of 1,500 adults, with a margin of error of 2.6 points.