I've been living in Honduras for 7 weeks now and am still finding things that shock and surprise me about the local culture here in Marcala. The most shocking realisation was just how unbelievably poor some of the people we work with are. In rural Honduras
65.4%
of the population live below the line of poverty. Meaning that the majority of people here live on less than $1 a day. There has been a lot of press recently about living below the line, Progressio has launched a campaign to try and raise awareness by challenging people to live on less than a £1 a day on food and drink. This is a great way to show just how difficult it is but doesn't take into account the other problems faced everyday by the people in these communities.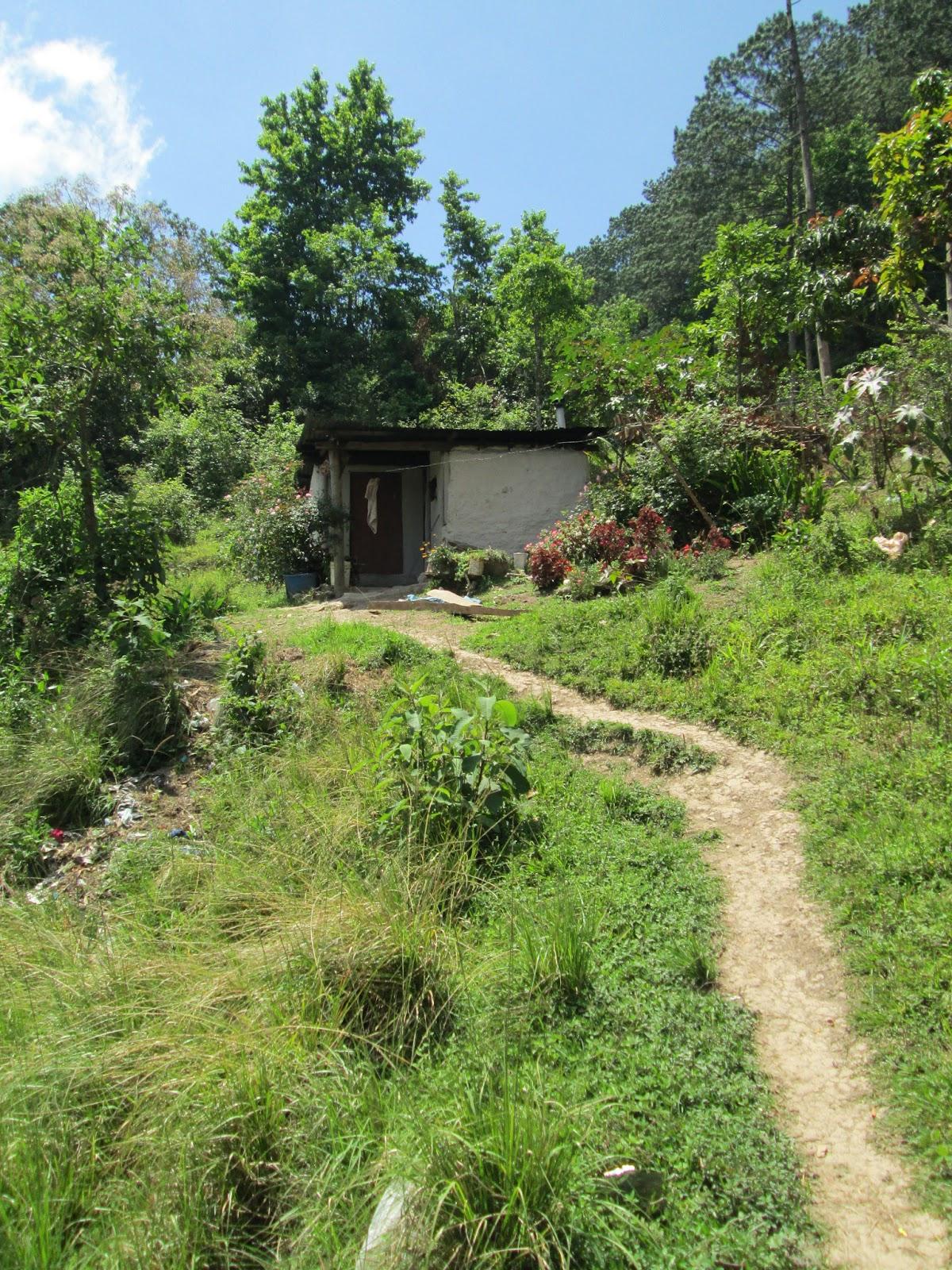 Alba's House
We have been helping out by working on farms and in fields yet we didn't realize that it costs a lot of money to take the produce to market: it will cost around about 300 Lempiras (about $15) for
Alba
 to take her harvest the few miles into Marcala as she doesn't own her own transport. She cannot afford to pay for this and so sometimes her harvest has had to go to waste. Furthermore, basic needs are just not met here. Very few houses have running water, especially out in the hillside communities. Our own house here in the town of Marcala only has running water intermittently during the day and it is not safe to drink at any time. At Alba's farm a water pipe, which brought water down from the mountains, had broken and she had to make the difficult decision to redirect the water away from her field to her house- where it was most needed. She has no telephone or electricity so she couldn't phone anyone in the town to help fix it, so her cabbage crop has suffered because of this. It is almost impossible for me to imagine this severity of poverty.
Today we were invited to another farm, so remote in the mountains we had to trek for 30 minutes to get to it. The location was picture perfect, the view over the misty blue mountains was incredible; this would be a dream getaway by anyone's standards. Yet the house was unimaginably basic, the kitchen was bare, the fire-fueled stove was outside, the 'washing machine' is just a tank of water and a scrubbing board and the chickens appeared to eat better than the children.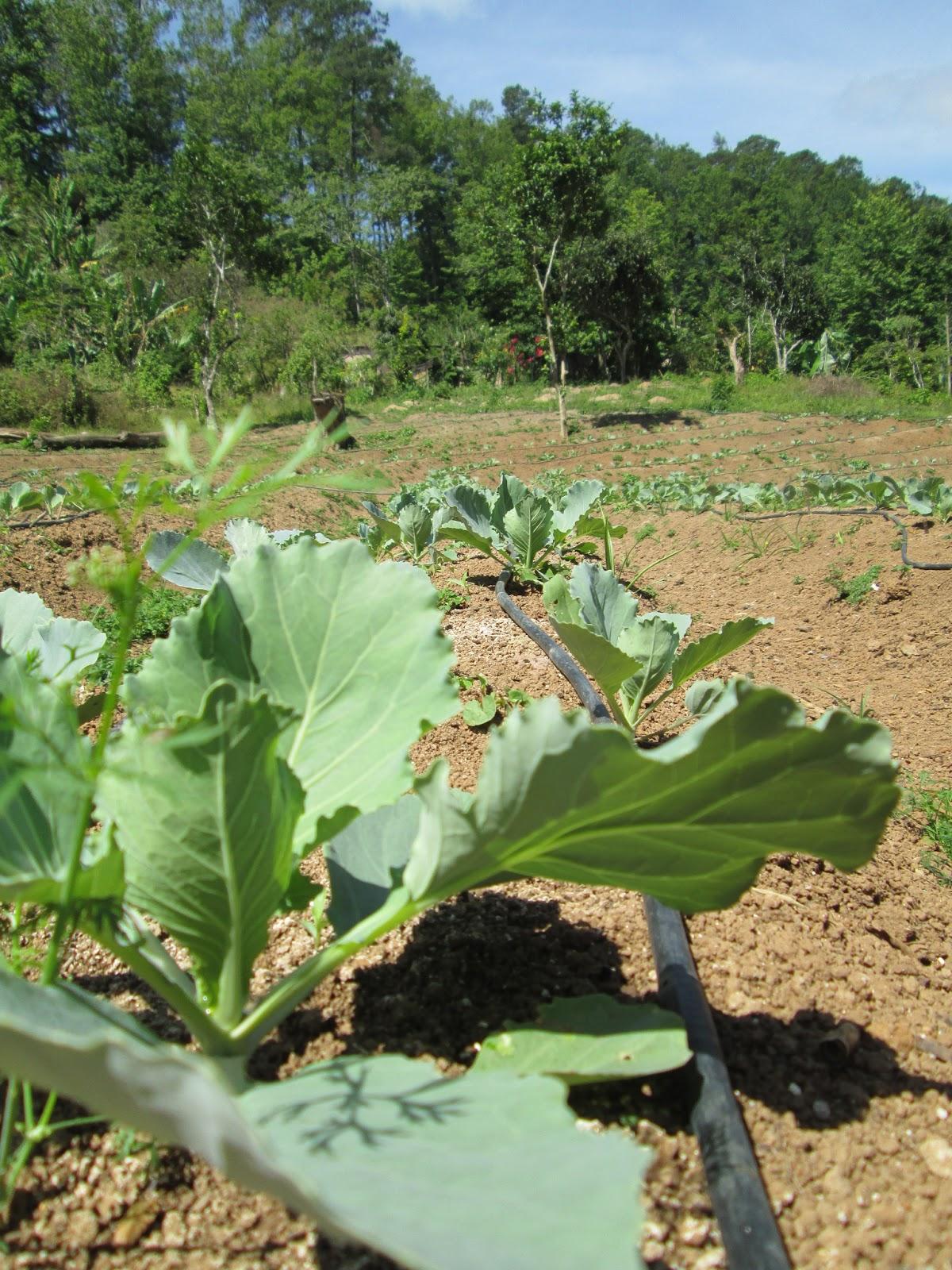 Crops affected by disease and lack of water.
Unfortunately this is a chronic problem, not only across Honduras, but Central America and the developing world in general. They are caught in what can be referred to as the 'poverty trap', this means that it is particularly difficult to get out of poverty. Our work in the fields and with local organisations provides quick immediate help but does not actively sustain development. Unfortunately, due to rife corruption and criminal activity an injection of money from international aid is not always the solution either. The best way we can help is to offer what little we have, the women are always so grateful to receive us and we can only hope that the knowledge and expertise of aid organisations such as Progressio will help some of the world's poorest communities to thrive and prosper.