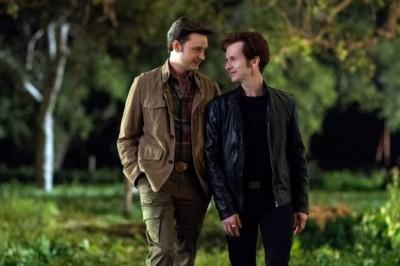 Michael McMillian, left, and Denis O'Hare in a scene from "True Blood."
Photo: HBO, John P. Johnson / AP
True Blood tops the 'gay list' with GLAAD.
The 17th annual "Where We Are on TV" report released Friday by the Gay & Lesbian Alliance Against Defamation (GLAAD) found that 4.4 percent of actors appearing regularly on prime-time network drama and comedy series during the 2012-13 season will portray lesbian, gay, bisexual or transgender (LGBT) characters. This is up from 2.9 percent in 2011, which saw a dip in what had been a growing trend.
The HBO drama "True Blood" remains the most inclusive series on cable television, featuring six LGBT characters.
 
Read more by going to: stamfordadvocate.com