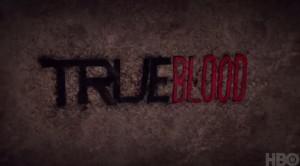 Hot off the presses! True Blood will be featured at its first event of the 2012 television season this coming June! True Blood has been confirmed as one of the shows that will be featured during the inaugural ATX Television Festival. The festival's website stated that it been planning to have a current HBO series under its programming section for some time. However the show had yet to be confirmed.
Confirmation that True Blood would appear was posted on the website yesterday as well as through the festival's Twitter account. Additional details revealed that True Blood would be screening on June 2nd, the 2nd day of the Austin, TX based event:
"@TrueBloodHBO confirmed for #ATXTVFest on June 2nd! More details to follow!"
No word on what will be showing or who will be in attendance as of yet. But True Blood will be in the company of shows like Husbands, Firefly, Parenthood, Friday Night Lights, Awake, the Guild, and Life Unexpected. ATX will run from June 1-3rd in Austin, TX with most events taking place at the Stephen F. Austin hotel.
We will post more information as it becomes available. True Blood Fan Source will also be present at ATX to cover True Blood and other shows in the program.
To learn more about the ATX television Festival, including buying tickets please visit their website here. Badge prices start at $90 for screenings and $150 for all events throughout the weekend. Prices go up $30 to $120 and $180 4/13.
Sources: Twitter.com-"@ATXFestival"
ATXFestival.com- "Confirmed Programming"
Image Credit: HBO, Inc