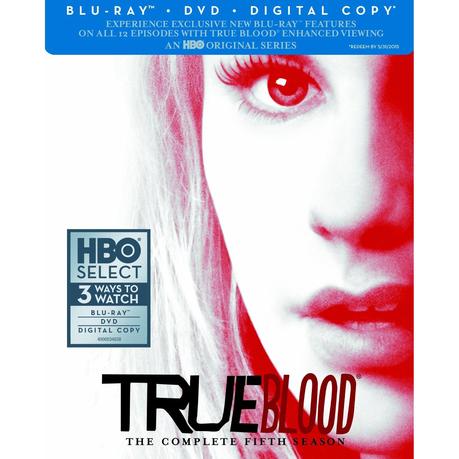 True Blood: The Complete 5th Season Blu-Ray has received a release date! According to Blu-Ray.com HBO will be releasing it as a blu-ray combo pack on May 21st, 2013. It will include an ultra-violet  digital copy and DVD copy of the season in addition to the blu-ray making it a 7 disc set.
Features will include:
Audio Commentaries on Select Episodes
Enhanced Viewing Modes
Hints/FYIs
Inside the Episodes
Flashbacks/Flash Forwards
Anatomy of an Episode
True Blood Lines
Authority Link-Outs
Character Bios
It can be pre-ordered at Amazon.com for $55 right now!
Source: Blu-Ray.com- "True Blood: The Complete Fifth Season Blu-ray"
Image Credit: HBO, Inc.